Tiffany covered Bobby Hoffman Night at the JHS Bowl over the weekend, and also photographed some of the action on and off the court of the Jacksonville High School basketball game.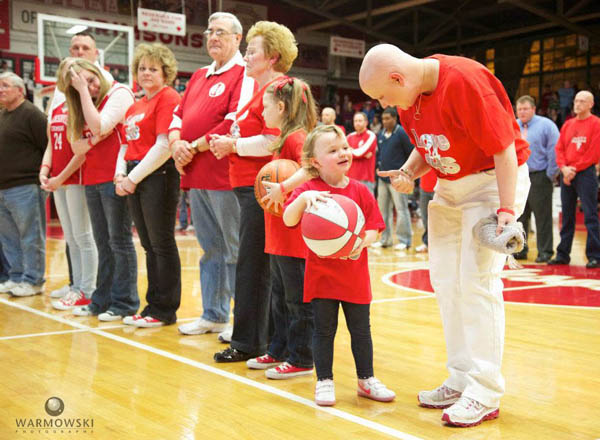 See photo galleries on our Facebook page – Bobby Hoffman Night, action on/off court.
Read more about the efforts to preserve the JHS Bowl, its history, and to put in a new floor. Also links to donate (make check payable and send to: Jacksonville Public Schools Foundation, 516 Jordan Street, Jacksonville, IL 62650) or to donate online. Story also in The Source this week. Or, to help, purchase Leah's Lemonade and Kolby's Cookies while at a basketball game this season.
Posted by Steve. Springfield Illinois area wedding photography by Warmowski Photography, husband-wife photojournalist team want to tell the story of your wedding day in pictures. Follow us on Facebook. Studio located at 301 E Court St. Suite B, Jacksonville, IL 62650, open by appointment only. Be sure to check out our neighbors Girls in White Satin for formal wear for the occasion.