Katie Duffin & Jack Contri were married July 2, 2011, at St. Agnes Catholic Church in Springfield and their reception was at Erin's Pavilion at Springfield's new Southwind Park.
Enjoy some of our favorite moments from their wedding day!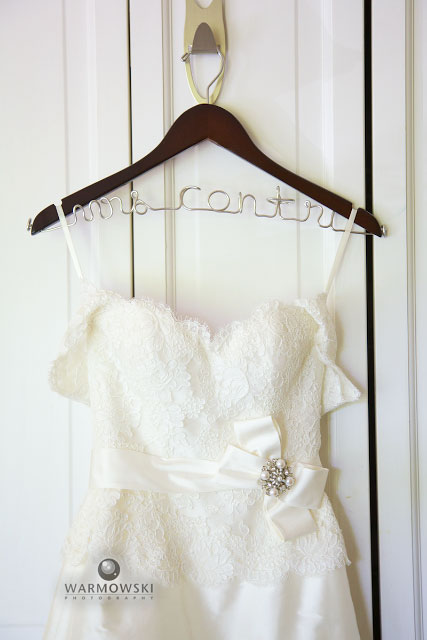 Katie was given a special hanger which she used to hang her wedding gown on the special day. The hanger was a gift from friends who found it on one of my favorite gift websites – Etsy!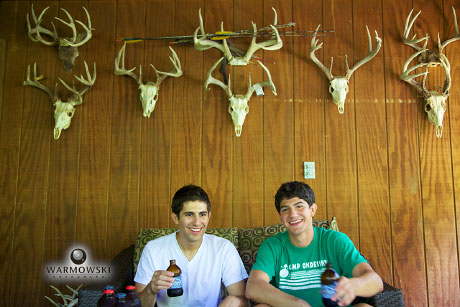 Jack and his brother Val chill out at their parents' house before getting ready.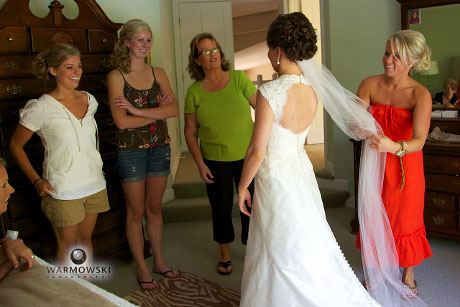 Katie's mom, sister and other bridesmaids help her get ready to go to the park to meet her groom.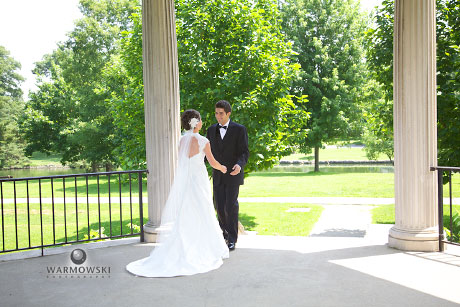 Jack & Katie decided to see each other before the ceremony. There was a wedding later in the day at this gazebo in Springfield's Washington Park, but a call to the park district before the big day ensured it would be available when we needed it.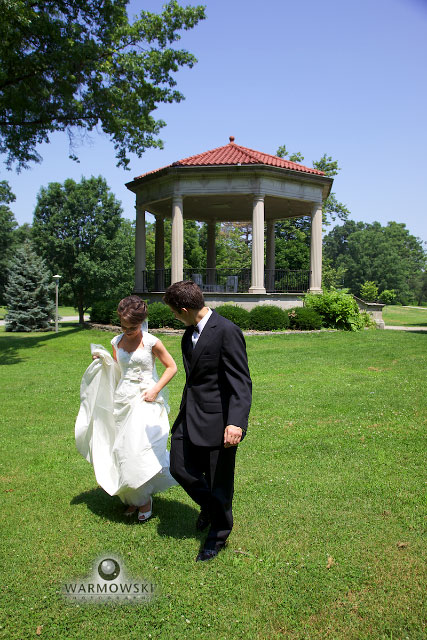 After a few minutes seeing each other for the first time on their big day, they were ready to head to Katie's parents' house for family and bridal party portraits.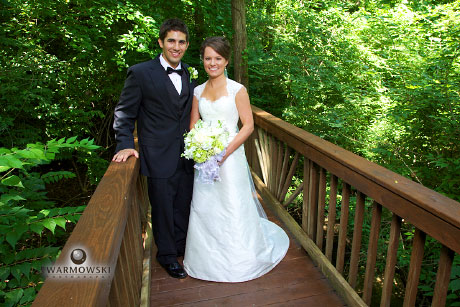 Katie's parents' backyard includes a bridge over a creek that runs behind their house. Katie's sister, Shannon spent hours earlier that week power washing the bridge so it would be ready for photos.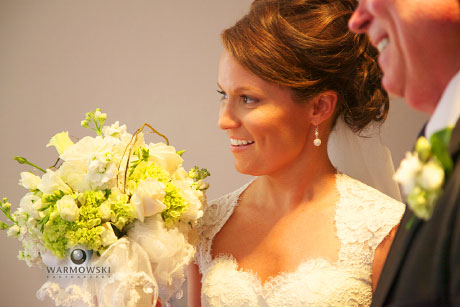 Katie and her father Dennis wait for the ceremony to begin. Katie's mom Theresa surprised Katie by having the florist incorporate Theresa's own wedding veil into Katie's bridal bouquet.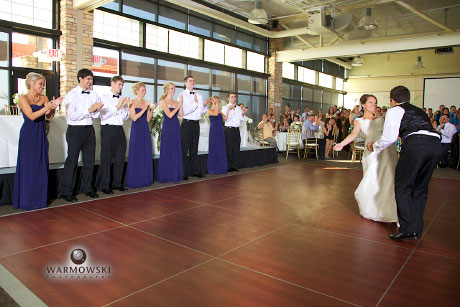 Katie & Jack, along with their bridal party, entertained the guests with their entertaining, dancing entrance.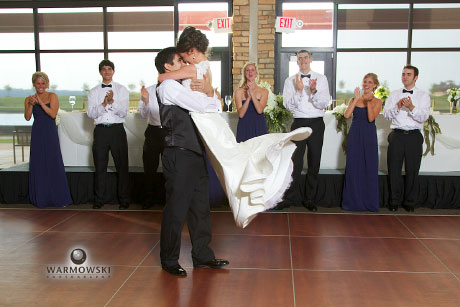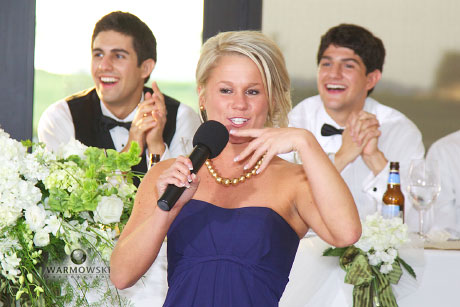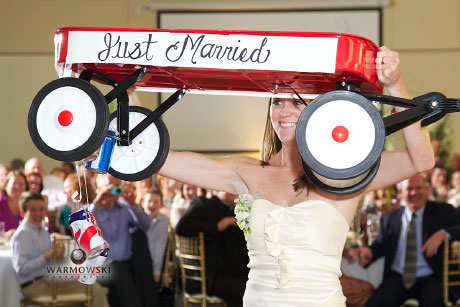 Shannon's maid-of-honor speech included a prop. The prop illustrated stories of Katie's graduate school days.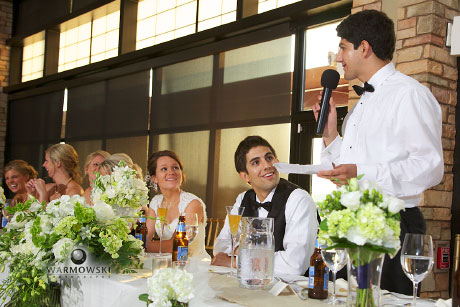 Val's best man toast was heartfelt and reflected the brothers' close relationship.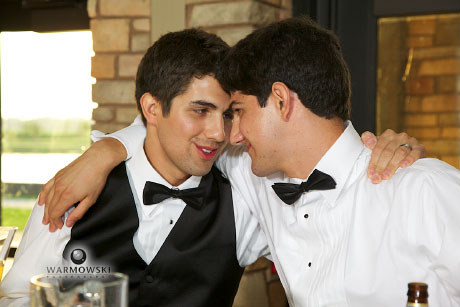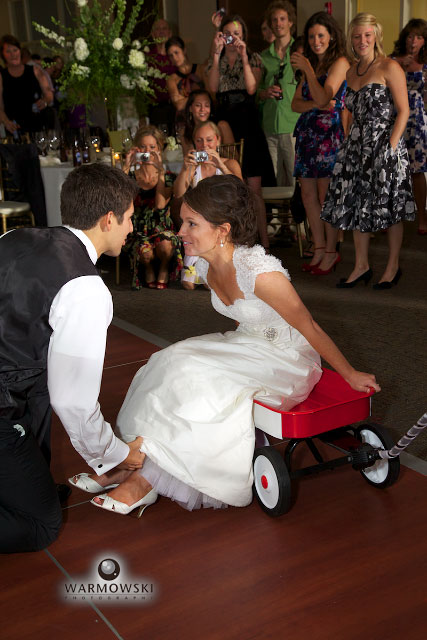 The wagon came in handy when it came to the garter toss.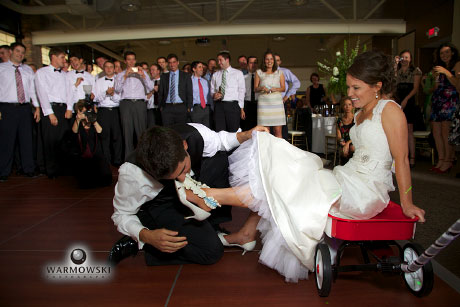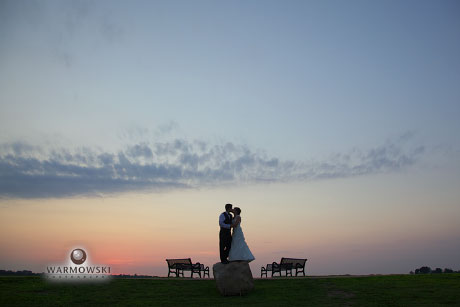 We always keep an eye on when the sun is setting. If it's an appropriate time for the bride and groom to leave their party for a few minutes, we try to use the beautiful light to our advantage.
Posted by Tiffany/Warmowski Photography. We notice the things that make your wedding special whether the big day is in Chicago, St. Louis, Springfield and world wide.