"It's such a perfect day! If we weren't getting married today, we'd probably be out on the bike!" – Michelle Cox on the way to see her groom on their wedding day.
Jordan's Harley appeared in their engagement photos (see the last photo in this post) so it wasn't a surprise that is showed up on their wedding day, too! And Michelle pulled off her idea of surprising Jordan with a Harley groom's cake.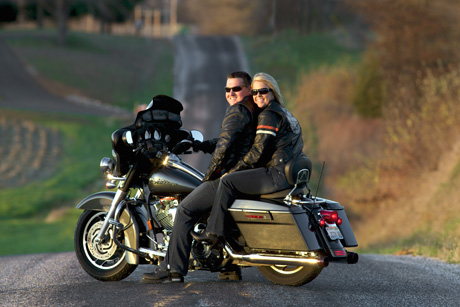 Posted by Tiffany. Warmowski Photography, husband-wife photojournalist team including your hobbies and interests into the story of your wedding day. Follow us on Facebook. Member of Springfield Local Favorites, a group of the top wedding vendors in Central Illinois (on Facebook). Cake by Specialty Cakes.