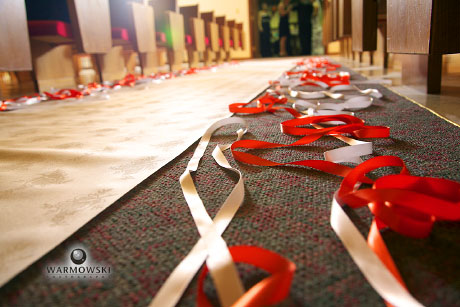 Saw a great idea by fantastic florist Ashley's Petals & Angels. Some churches don't allow flowers to be strewn along the center aisle, a restriction to keep petals from being smashed into the carpet.
Lori Wankel, Ashley's owner, cut up ribbons and lined the center aisle. It's a great way to add color when a church won't allow flower petals. And, you can exactly match your wedding colors.
Photo above from the wedding of Savanna Engelmann & Charlie Cole, at First Christian Church in South Jacksonville. (Note that First Christian doesn't have a flower petals restriction, Lori was running with her new idea.)
We've done many weddings with Ashley's Petals & Angels, and they always have great stuff! Check them out on Facebook.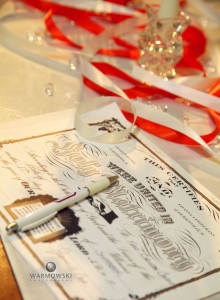 Posted by Steve. Warmowski Photography, not only great wedding photographers, but a great resource for ideas. Jacksonville, Springfield, Quincy and other locations in Illinois and beyond.