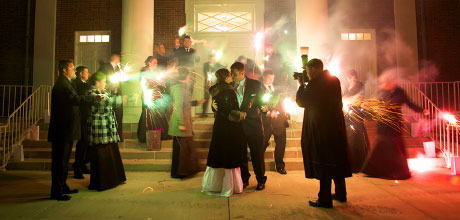 Received an e-mail today on quick tips for shooting fireworks that I thought I'd share. The main things to remember are you'll want a long exposure so to get the full streak to show and you'll want to use a tripod to hold the camera steady (both of which Tiffany used to get the photo above).
Other than that, to celebrate the Fourth of July weekend we will be having a print sale. Prints ordered this weekend on July 3rd & 4th will be at 10 percent off. Details will be sent to e-mail addresses registered via our on-line galleries.
Posted by Steve. Warmowski Photography, wedding photojournalism in Jacksonville 62650.