If you've tried to call Gee Whilliker's or e-mailed them to no avail — it's because the banquet hall in South Jacksonville has closed.
If you're looking for alternatives in town, Hamilton's 110 North East is a great spot — they get booked up far in advance, though. Some options are Buena Vista Farms in rural Jacksonville, Fairway Hills Golf Course in Virginia/Beardstown (Susan & Steve Carls 217.452.3488), MacMurray College McClelland Dining Hall, and Illinois College Cummings Dining Hall.
Buena Vista was the location for Kass Maricle & Matthew Bell's wedding in July 2008. They had the ceremony inside the facility, took the entire family outside for photos, and then had the reception inside. DJ Troy Armstrong provided audio for the service, and then music for the reception (no website – call 217.243.1763).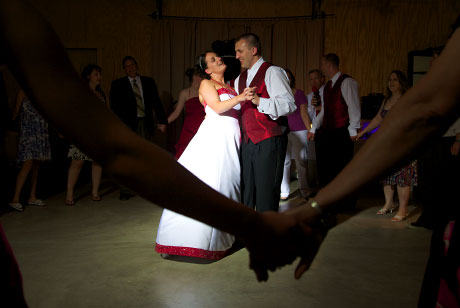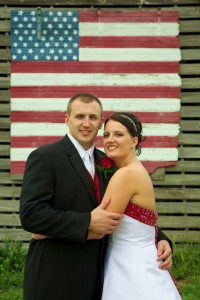 Posted by Steve. Warmowski Photography, photojournalists offering wedding photography in Jacksonville, Virginia, Beardstown and other locations in the Central Illinois region and beyond.