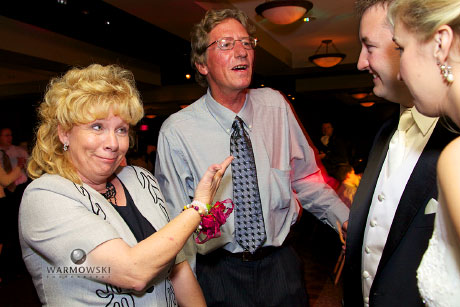 Here's an idea from Stevens DJ Service via Liz Overstreet & Kris Montgomery's September wedding. During the anniversary dance, couples leave the dance floor when their number of years is called off. But, instead of going back to their tables, Matthew invited them to go up to the newlyweds and tell them one bit of advice on how to maintain a blissful marriage.
Tiffany reports there were lots of laughs as the secrets where whispered to Liz & Kris. The top advice was aimed at Kris: "flush" and "yes, dear."
Later on in the evening while chatting with Liz she complimented Matthew Stevens. "He's more than just a DJ. He kept the whole night moving along smoothly."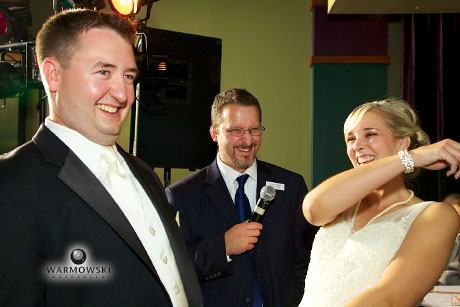 Posted by Steve. Warmowski Photography, a million ideas to make your reception more fun. Matthew Stevens is a fellow member of Springfield Local Favorites, a group of the top wedding vendors in region. As are The Inn at 835 and Specialty Cakes, other vendors at Lis & Kris' Springfield, Illinois wedding.