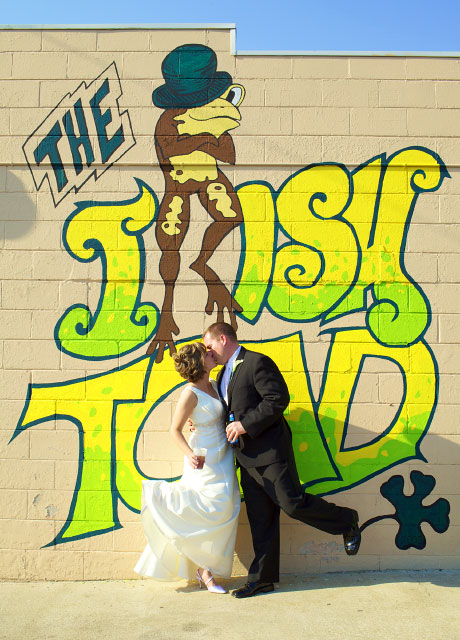 Most couples only have time for a quick lift from their ceremony to their reception site, but Katie Carrigan & Adam Filler had some extra time so they paid a visit to The Irish Toad. (Adam raising his foot while he posed above made me laugh.)
The stop gave their wedding party a chance to relax. Some out-of-town friends connected via mobile phone and met them at the bar. Some groomsmen ordered up one of their famous pizzas to tie them over until the reception at the Jacksonville Country Club.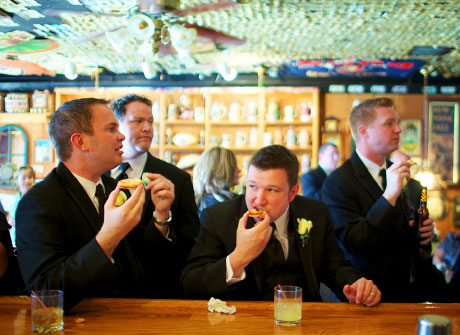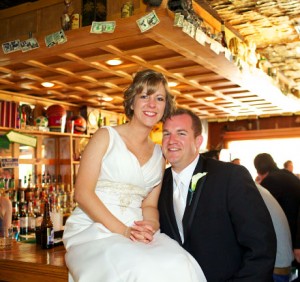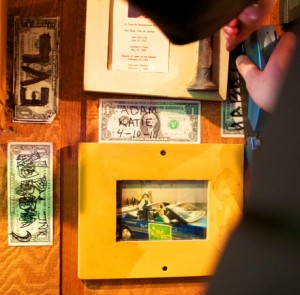 They also took part in the bar's tradition of stapling dollar bills to the wall to mark the occasion. When you go, you can find the first above the entrance (with a modified date) and another on the north wall.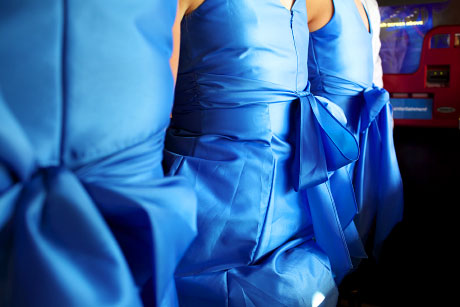 Wedding in April in Jacksonville, ceremony at Our Saviour Church, reception at Jacksonville Country Club, limousine/bus service by Executive Transportation, DJ Logan Swank of Complete Music, flowers by Ashley's Petals & Angels.  Warmowski Photography, fun wedding pictures in Jacksonville, Illinois, 62650. Member Springfield Local Favorites. Posted by Steve.