Working on wedding photos from Kimberly & Stephen's wedding at Cog Hill Country Club in Lemont (suburban Chicago). One of the neat personal touches is guests were able to sign a pair of wine bottles – to act as a guest registry. Kim says they plan to open the bottles to celebrate their first anniversary.
Wedding was held at St. Patrick's Church in Lemont. The bride and groom hail from Jacksonville, and had Warmowski Photography come up to capture their day. We travel all over the region for wedding photography — Champaign, Bloomington-Normal, Metro East St. Louis, Chicago. We've even gone international to Canada (Victoria, British Columbia) and overseas (Buxton, England).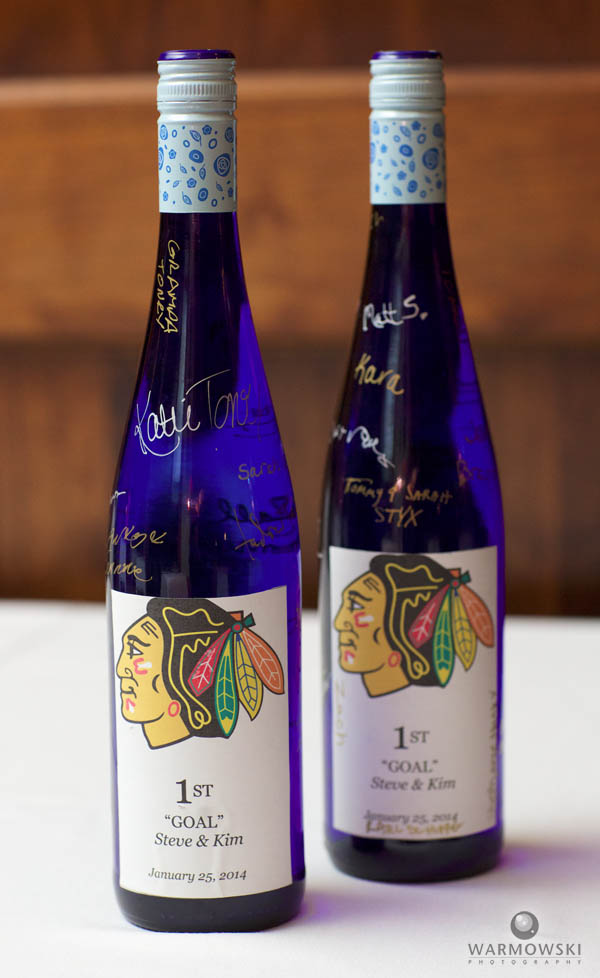 Guests at Kim & Steve's wedding signed bottles of wine for guest book.
Posted by Steve. Springfield Illinois area wedding photography by Warmowski Photography, husband-wife photojournalist team want to tell the story of your wedding day in pictures. Follow us on Facebook. Studio located at 301 E Court St. Suite B, Jacksonville, IL 62650, open by appointment only.