Anne & Loren were married Saturday 23 April 2011 at Prairie Productions in Chicago. It has been raining a lot here in the Midwest, so I was preparing myself all week for that possibility. No rain appeared! The day was absolutely beautiful in every way.
Here are some of our favorite details from their day.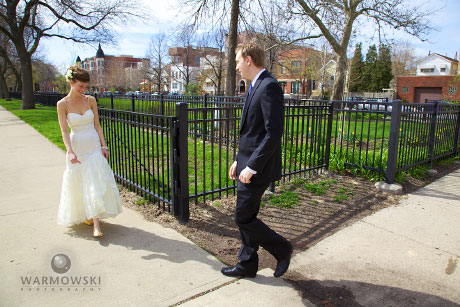 Anne & Loren decided to see each other before the ceremony. They did so at a park right near their home.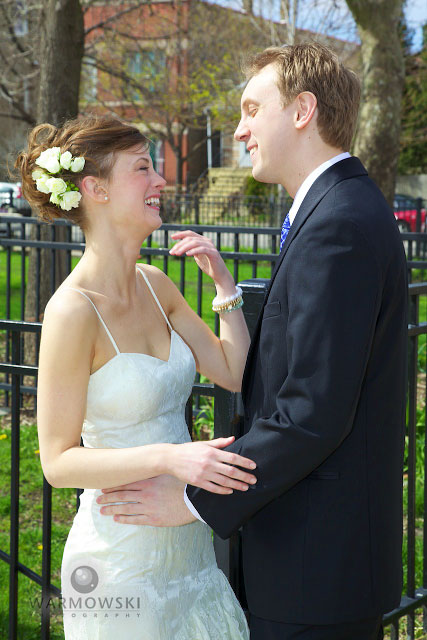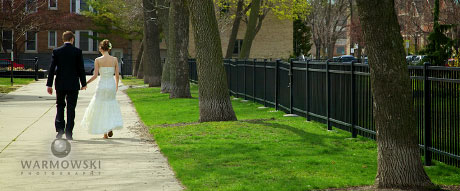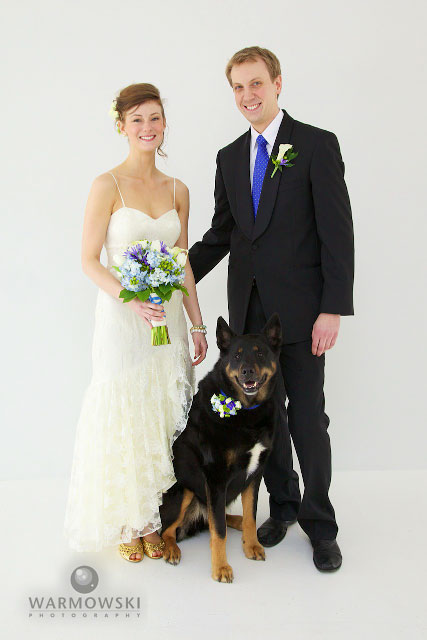 Anne's dog, Murphy was an important part of the day (click here for a post on Murphy)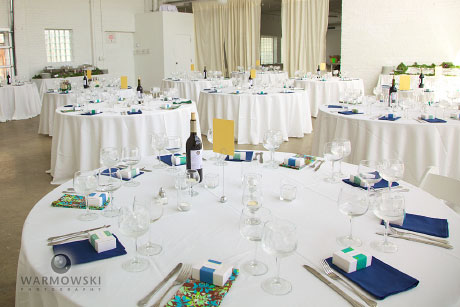 Anne had help making all of the napkins (and decorating the favor boxes).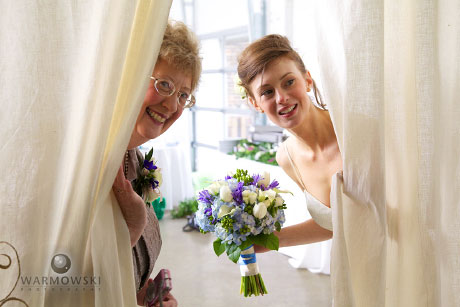 Loren's mom, Sharon, and Anne take a peek at people arriving for the wedding.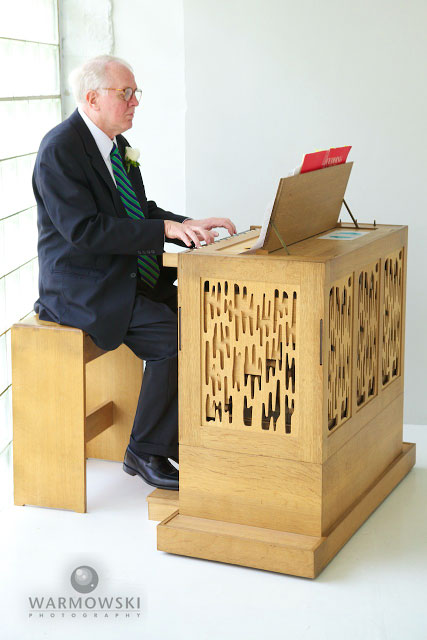 Loren's father, Rudy is an organist and musician. He brought a small pipe organ to Prairie Productions and played for the couple's ceremony.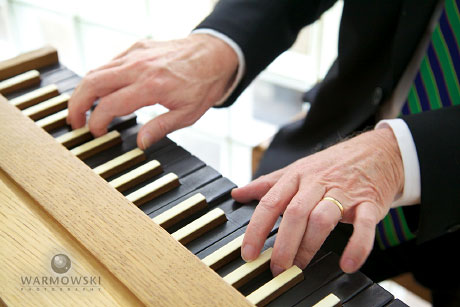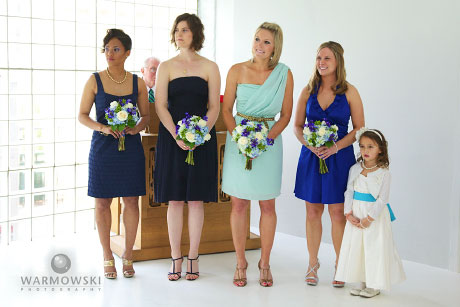 Anne didn't choose dresses for her bridesmaids. She simply asked them to wear blue or green. They choose dresses that fit their styles and body types as well as budgets.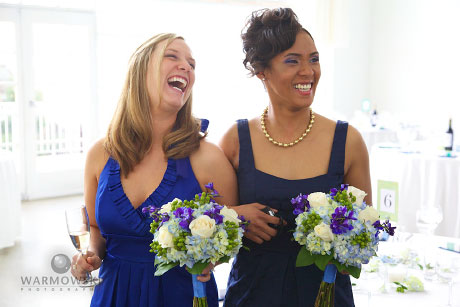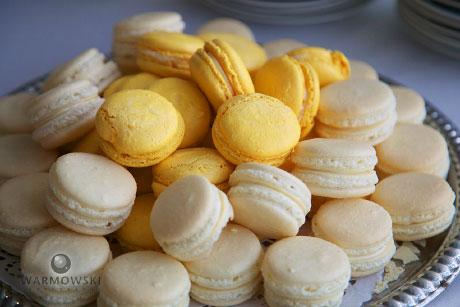 They had amazing desserts from Sweet Mandy B's including macaroons and cupcakes.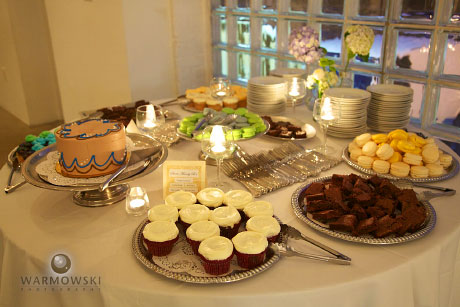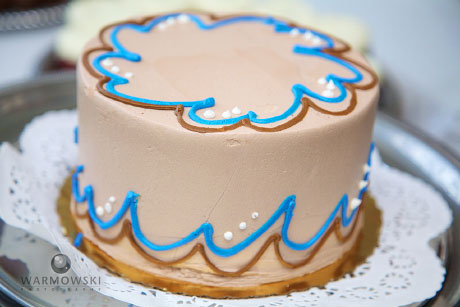 The cake Anne & Loren cut was from a bakery & coffee shop they visited the morning of their wedding.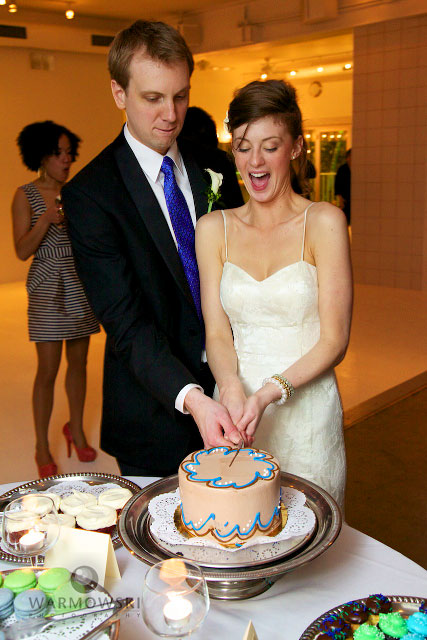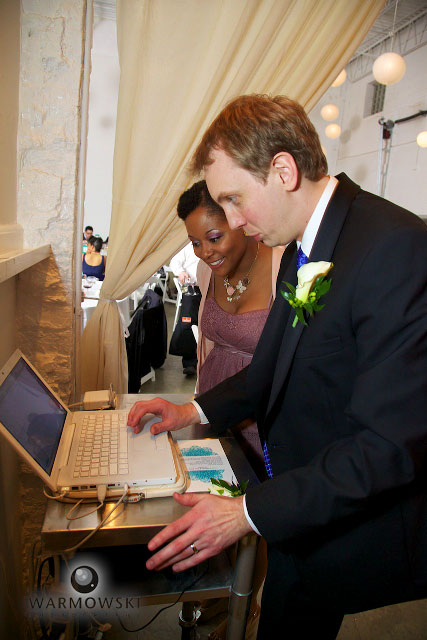 The couple decided on using iTunes for their music. They plugged into Prairie Production's sound system and danced all night.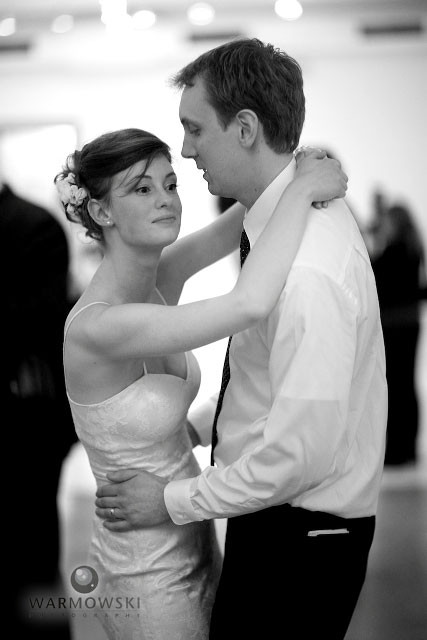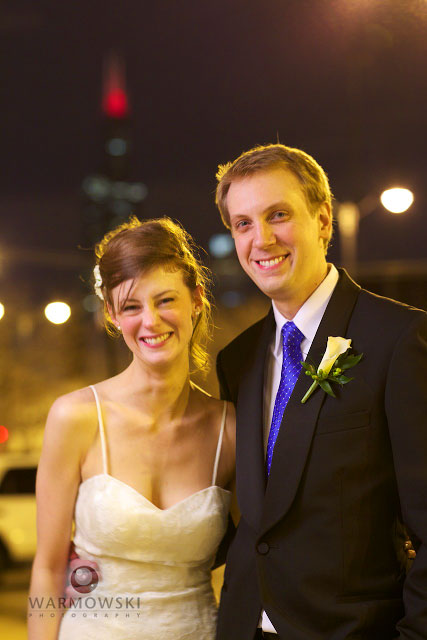 There is a great view of the skyline right outside Prairie Productions and we took advantage of it near the end of the night.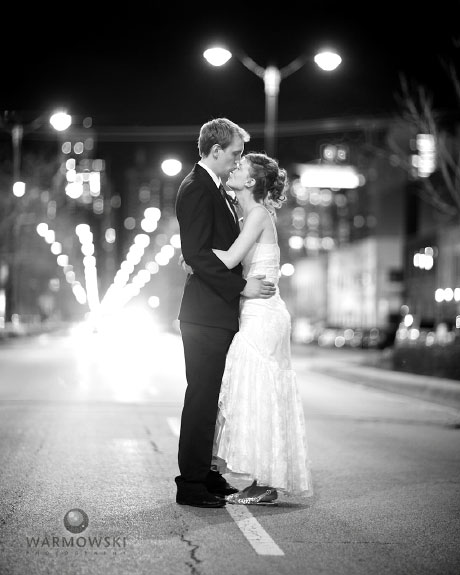 Congratulations to Anne & Loren and a beautiful wedding day! Wishing you a long and happy marriage!
Posted by Tiffany/Warmowskiphoto.com
Warmowski Photography photographes couples in Chicago, St. Louis, Springfield, all over Illinois as well as destination weddings.