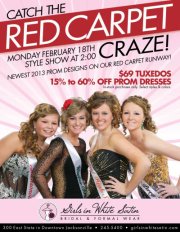 Congratulations to the winners on the Girls in White Satin Bridal & Formal Wear's 2013 Teen Celebrity Search. The winners are (from left, photo below) Rachel Hall of Jacksonville High School, JoAnna Sanders of Westfair Christian Academy, Cassie Borcky of Greenfield High School, and Lindsey Hobson of Griggsville-Perry High School.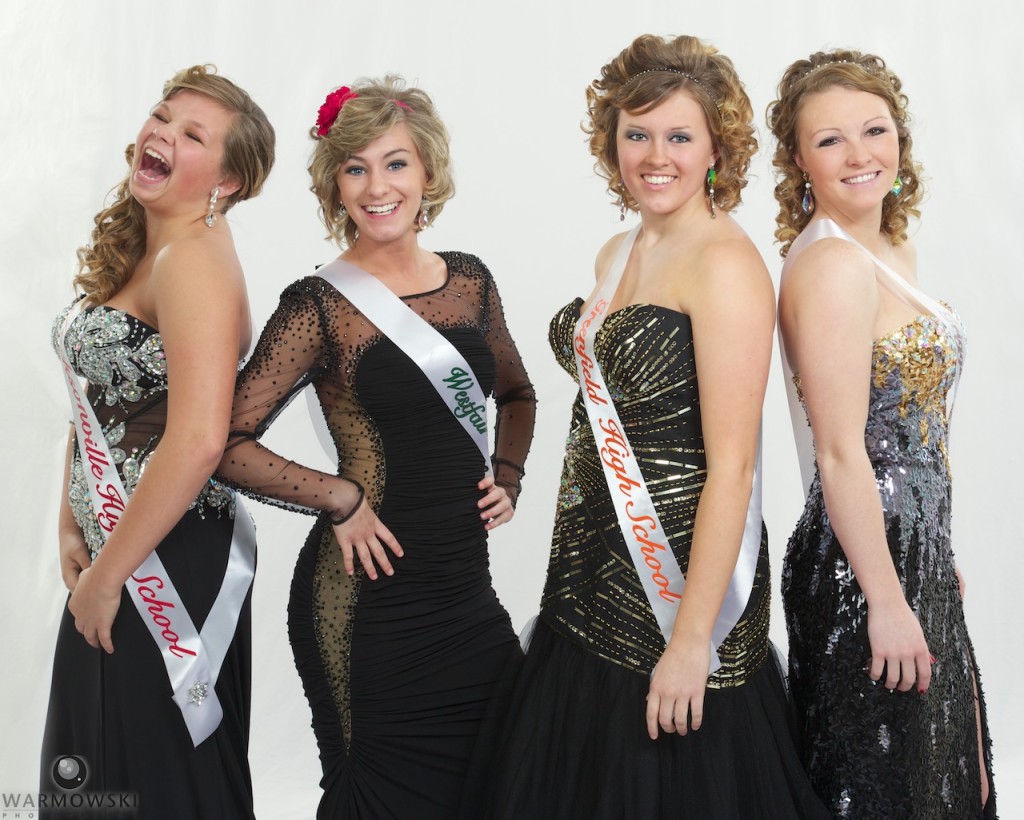 GIWS is having a Catch the Red Carpet Craze sale on Monday, February 18, featuring 15-60% off prom dresses, newest designs featured on the red carpet runway style show at 2pm. Details on Facebook event page. Follow Girls in White Satin on their Facebook page. We are featured on their web site as recommended wedding photographers. See wedding dresses, bridal, mother of bride, flower girl, bridesmaid and other wedding fashions as well as prom dress featured in last month's Jacksonville Wedding Expo style show.
Posted by Steve. Springfield Illinois area wedding photography by Warmowski Photography, husband-wife photojournalist team want to tell the story of your wedding day in pictures. Follow us on Facebook. Studio located at 301 E Court St. Suite B, Jacksonville, IL 62650, open by appointment only. On the main floor of Hamilton Catering's 110 North East, around the corner from Girls in White Satin Bridal & Formal Wear .