My sister and her husband Matt gave jars of rosemary-infused sea salt as favors at their Chicago-area wedding last month. I haven't had much time to cook since then, but finally used it in this linguine & pesto recipe I made today. The rosemary went perfectly with the sage and parsley called for in the dish. It's perfect warm-weather food. Thanks to Nicole & Matt for the great favor!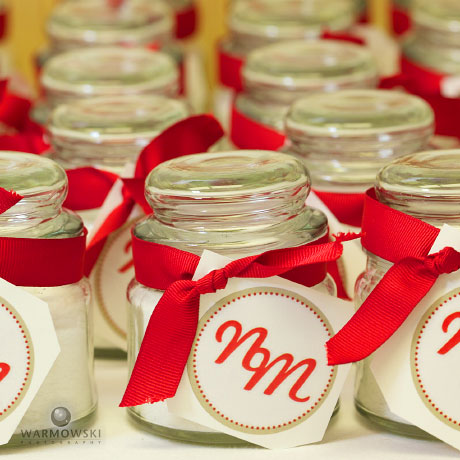 I got the recipe from Fitness Magazine – my subscription is an annual Christmas gift from Steve's Aunt Kathy & Uncle George. Kathy is a fitness nut and loves to share her passion! Thanks for a great gift!
Posted by Tiffany/Warmowski Photography. We love a good wedding favor idea! Nicole & Matt's wedding was in Lake Zurich (Chicago area). We also photograph weddings in St. Louis, Springfield and beyond!