Lisa and David (31 May 2008) had many special touches at their outdoor wedding in Pere Marquette State Park near St. Louis. Lisa did two things to personalize her dress to the day.
First, she had a small pocket sewn into her dress, near her heart, where a special ring (with a blue stone – something blue) was placed.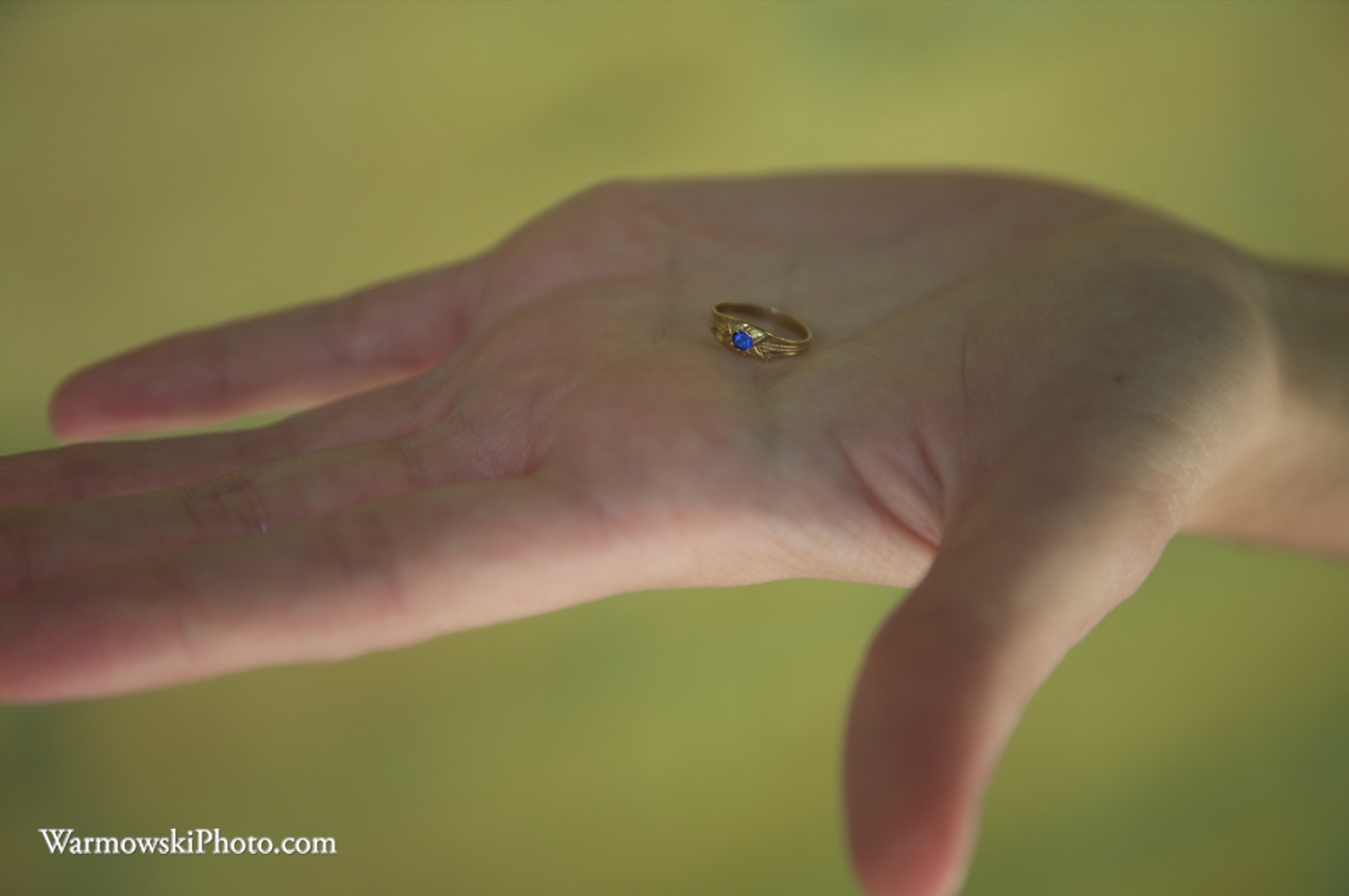 Second, she had their names and wedding date embroidered in white onto the white satin under the layers of tulle on her dress.