It was a blast covering Megan (Knocke) and Adam Wardlow's wedding in Quincy this January. They had fun the whole day, and we've never seen so many people jamming the dance floor.
After their wedding we met to help plan their coffee table book. We asked for some feedback on our work, and Adam said hiring us was the "best decision ever." Wow. What a compliment! It was our pleasure. And, I suppose you mean the best decision besides marrying Megan.
Their wedding was our first in Quincy. We're located in Jacksonville and do most of our weddings here and in Springfield. But, we do many events in Chicago, St. Louis, and all around the state. We're looking forward to our next wedding in Quincy this autumn, and hopefully many more in the future.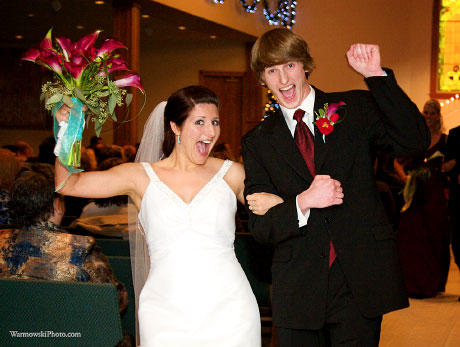 Steve and Tiffany Warmowski, photojournalism wedding coverage in Quincy, Illinois.