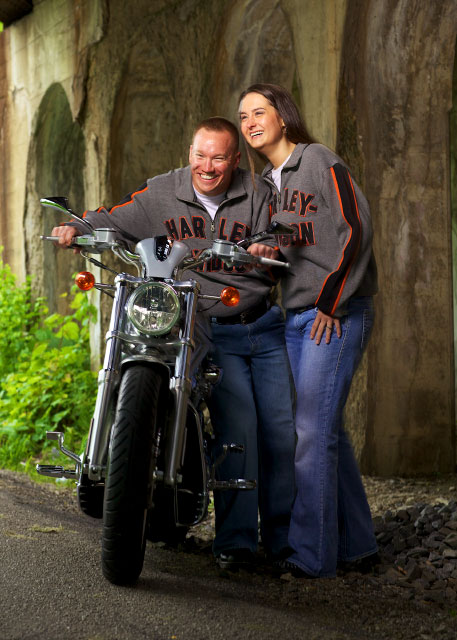 We've been having fun lately photographing some engagement sessions with some 2010 couples, and wanted to share some images.
We work to do more than a studio sitting, and get more than a portrait for the newspaper. We try to run around town with our couples, to places that reflect their personality or the story of their relationship, and have some fun while making pictures. See some of Heather & Doug's photos in a special video we created for them.
The engagement sessions include a 5×5 brag book — which can be upgraded to a larger book for guests to sign on your wedding day. As with our other packages, Facebook-sized images, on-line gallery and DVD proofing are also included.
We use the engagement session also as a time to get to know our brides & grooms better. And, having fun with us making pictures will surely make for even more fun on their wedding day.
And, we willing to travel anywhere for the sessions (as well as our weddings). Here's some images from Jessica (Drebes) & Justin Jones in Quincy, locations including Villa Kathrine and  the banks of the Mississippi River. Jamie (Greenberg) & Dave Arlin at various locations in downtown Chicago. And so far our most exotic location — Christy Heaton & Craig Beebe in New Orleans.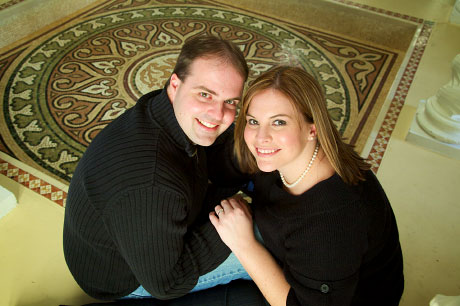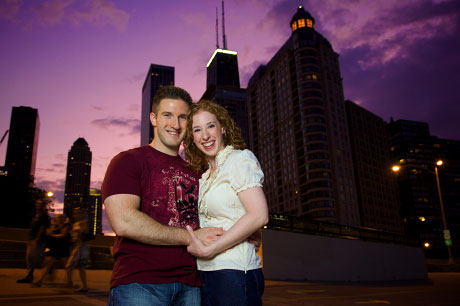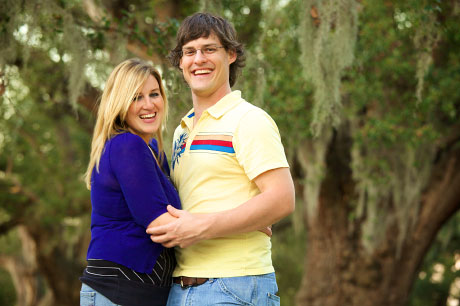 (And yes, we did work Mardi Gras into the trip.)
Posted by Steve. Photojournalists offering wedding photography, with packages including engagement sessions. Member of Springfield Local Favorites.