Heather Thomas  & Doug Zulauf were married Oct. 9, 2010, in Jacksonville. But, before the wedding is the engagement, of course. We had a really fun engagement session with them in May.
First we started in our studio to get some traditional poses in a formal setting. Then we ran around town for some fun settings. We went out to Leland Lake to get the couple in an environment fit for a fisherman and hunter. And ended the day with bucolic rural settings on a friend's farm.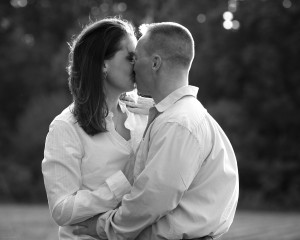 Posted by Tiffany. Warmowski Photography offers engagement sessions and packages in addition to full wedding photography coverage.