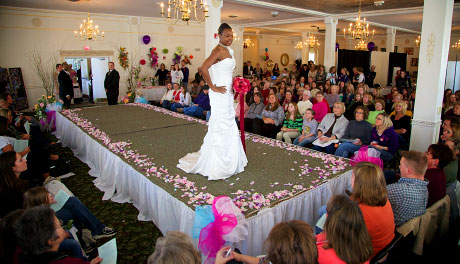 The annual Jacksonville Bridal Expo is coming up at Hamilton's 110 North East on Sunday January 30th 2011. Besides us (of course) the event features a prom fashion show at 2 pm and bridal fashion show at 3 pm put on by Girls in White Satin. Over $1,000 in prizes will be given away, including a grand prize of airfare from World Travel.
Admission $5 in advance at various locations including A Head of Times Grand Salon & Day Spa and Ashley's Petals and Angels www.ashleyspetalsangels.com ($8 at the door).
Tickets also available at American Rental and Party Center & Jacksonville Journal-Courier. Event put together by Jacksonville Main Street and is also sponsored by Hamilton's Catering, World Travel, Casey's DJ Service & Production Xpress.
Say you're coming on our Facebook event page.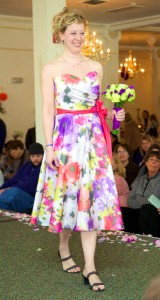 Posted by Steve. Warmowski Photography, husband-wife team of experienced photojournalists offering their talents to tell the wedding stories of couples in Jacksonville, Springfield, Quincy and all over Central Illinois and beyond. Studio located in the loft at the Transfer Company Shops, 611 E. State St., Jacksonville IL 62650 (across from Lonzeratti's). Friend us on Facebook.