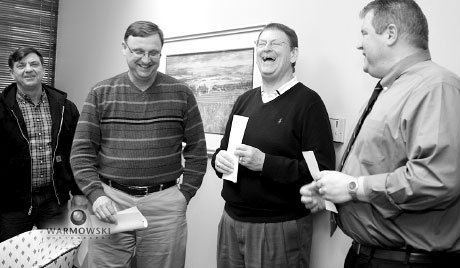 We have been helping out Marcy Patterson at The Source (the weekly newspaper for Jacksonville, Illinois 62650) in covering local efforts to land the FutureGen 2.0 project. The project will showcase the latest technology for coal power plants and efforts to stop climate change. We are concerned about the environment, and try to use the greenest practices with our wedding photography. We are glad to help out with this larger FutureGen Alliance project.
Magazines and publications seeking images can check out our work at The Image Works.
Posted by Steve. Warmowski Photography, experienced photojournalists focusing on weddings, but also using our skills to tell local stories.