Jessica & Kenny wished the guests who caught the bouquet and garter luck. Both the bouquet and garter were made out of scratch-off lottery tickets. It was a perfect idea since the tickets are so colorful.
It was a very unique idea that we hadn't seen before!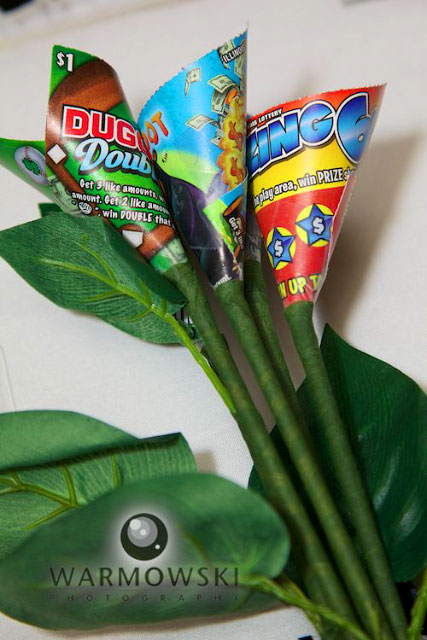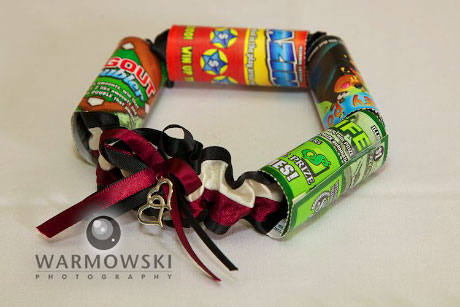 Posted by Tiffany/Warmowski Photography. We love when brides put creative touches into their wedding day, whether it's at the altar or part of the reception. Jessica & Kenny's wedding was May 14, 2011, at Chapin Christian Church and their reception was at Hamilton's 110 N. East in Jacksonville.