Plans are in the works for the 2nd Annual White Satin Extravaganza.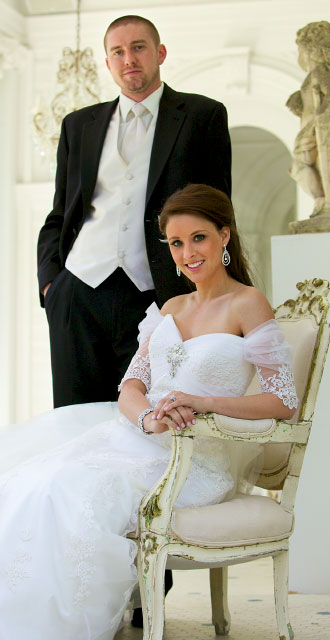 Girls in White Satin Bridal and Formal Wear will have the sales event 1-5 pm Sunday 16 October 2011 at Hamilton's 110 North East in Jacksonville, IL 62650. They just returned from the exciting Chicago Markets, and need to make way for spring 2012 arrivals.
Tiffany will be on hand to talk about photography. MarEva Custom Jewelry and Hamilton's 110 North East will also be part of a mini bridal expo.
The event features discounts, such as
Wedding Gowns $199
Mother's Dresses $99
Bridesmaid Dresses $59
Special Occasion $59
Flower Girl Dresses $49
Prom Dresses 60% off
Finishing Touches 60% off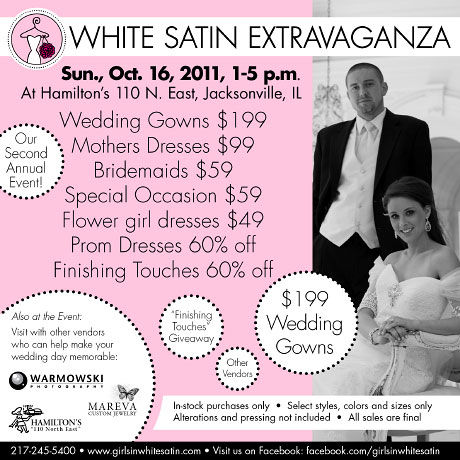 Check Girls in White Satin's Facebook page for updates. Posted by Steve. Warmowski Photography, husband-wife photojournalist team available to tell the story of your wedding day. Follow us on Facebook. Info on our wedding photography is also featured on the Girls in White Satin web page.