Tiffany's in Bloomington at the Vrooman Mansion this weekend. The innkeepers of the Vrooman Mansion, Pam & Dana, are hosting a "Tea on the Titanic" and "Dinner on the Titanic" Saturday and another "Tea on the Titanic" on Sunday to commemorate the 100th anniversary of the sinking of the Titanic.
It's been a fun day of photographing people dressed up in Edwardian clothing and enjoying meals as if they were first class passengers aboard the Titanic. The Tea Ladies are doing a Titanic-themed program with audience participation at each event at the Mansion this weekend. They are both informative and entertaining.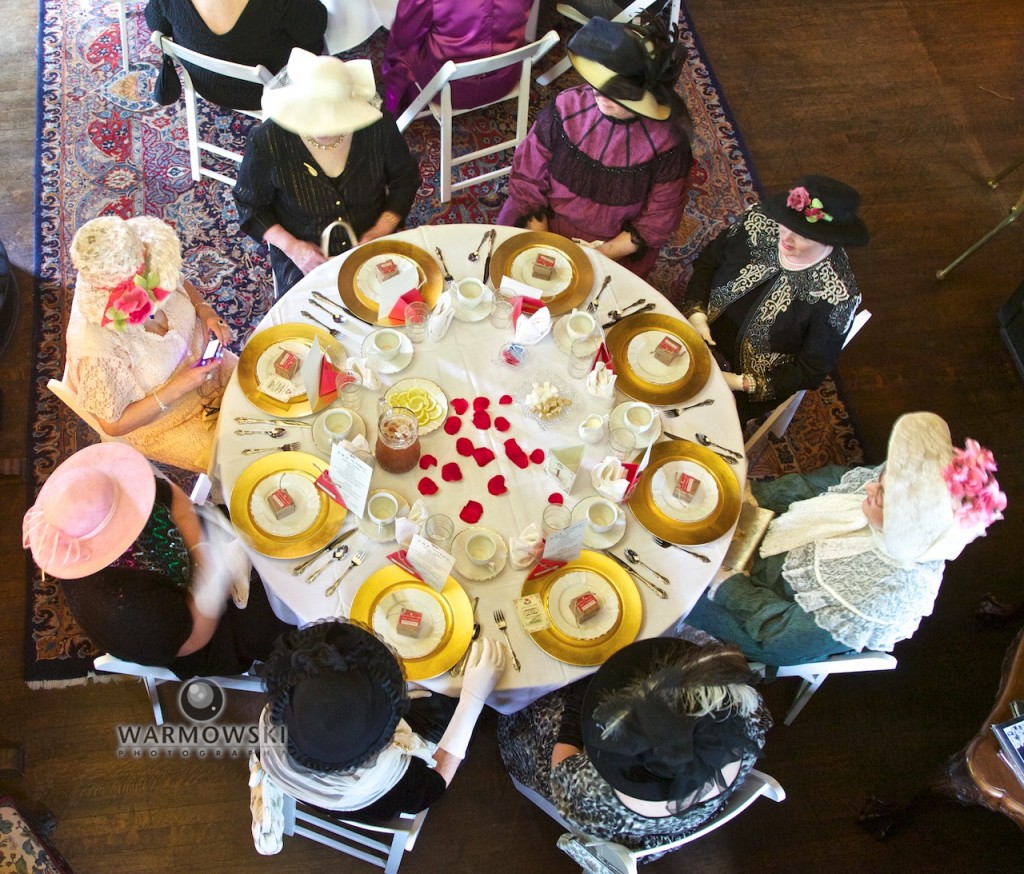 Those who enjoyed tea had the opportunity to get their photo taken. Dinner participants had a photo included in their ticket price.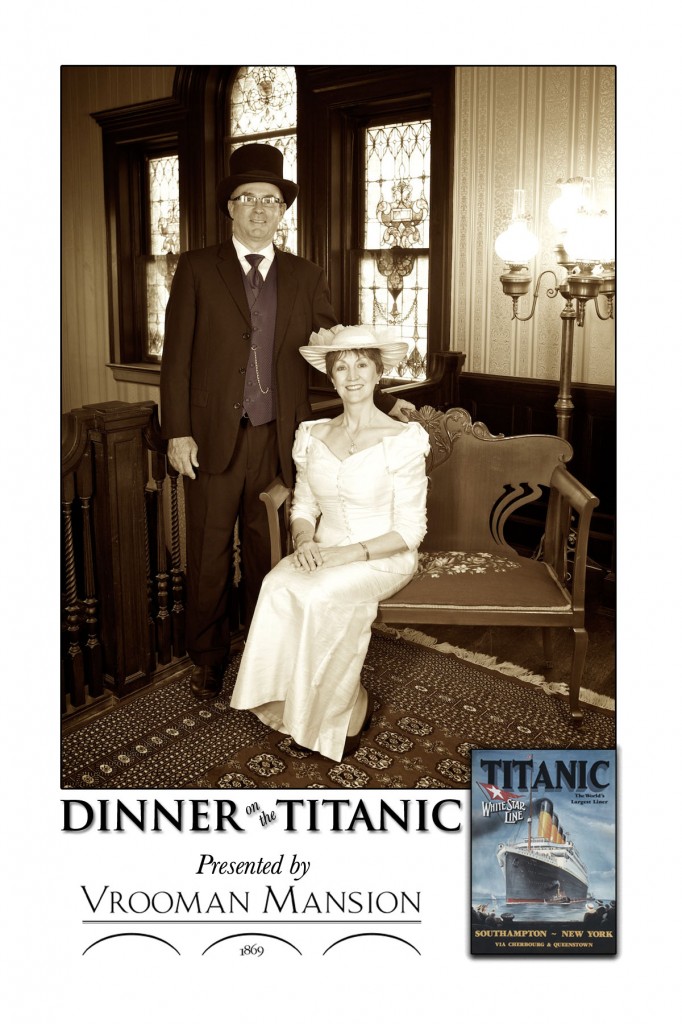 Warmowski Photography does more than weddings. This weekend in Bloomington, Illinois, along with the Vrooman Mansion and The Tea Ladies, we are commemorating the 100th anniversary of the Titanic disaster.