Miranda & Larry were married April 22, 2012, at Central Baptist Church in Springfield. The sanctuary was flooded with light from huge windows and the decor was simple and elegant.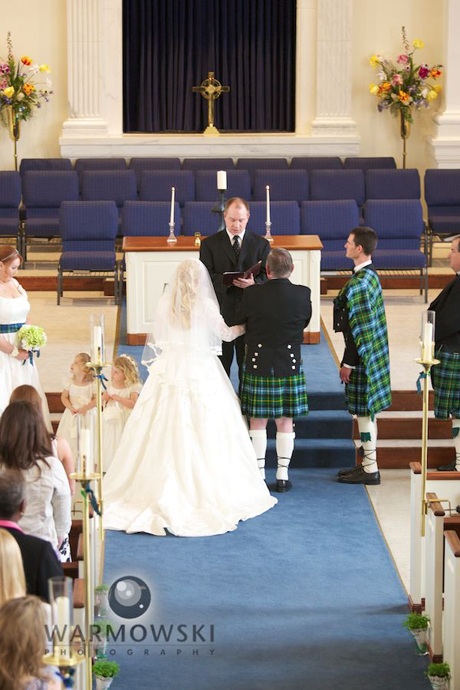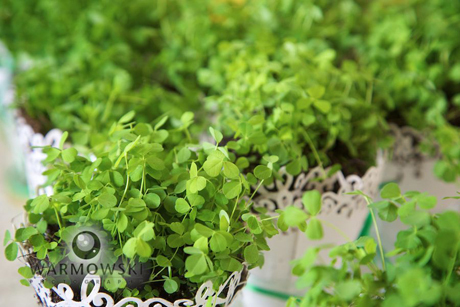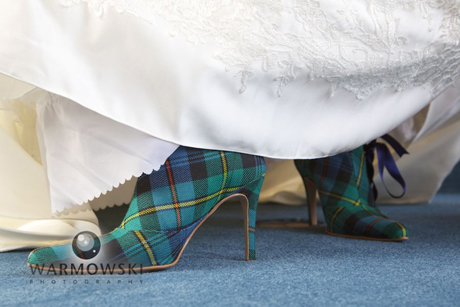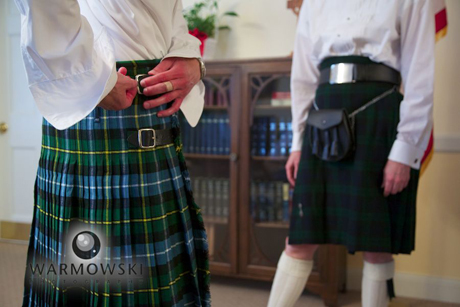 Miranda & Larry included descriptions of some traditions in their wedding program, including this one: Irish tradition holds that bridesmaids wear white to confuse any fairs that want to cause mischief during the ceremony. Also, during Midieval times, it helped confuse anyone who wished to break up the ceremony and kidnap the bride for her dowry or ransom.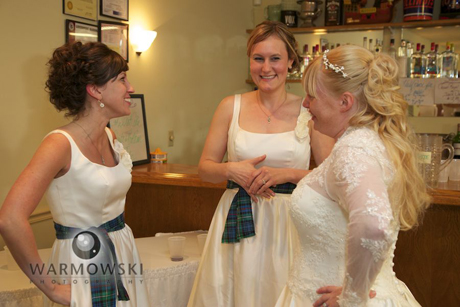 Posted by Tiffany. Warmowski Photography, husband-wife photojournalist team available to tell the story of your wedding day. Follow us on Facebook. Wedding photography for Springfield, Quincy and all of Central Illinois. Member of Springfield Local Favorites, a group of the top wedding vendors in Central Illinois (on Facebook). Studio located at 301 E Court St. Suite B, Jacksonville, IL 62650 in the Hamilton's 110 North East building.