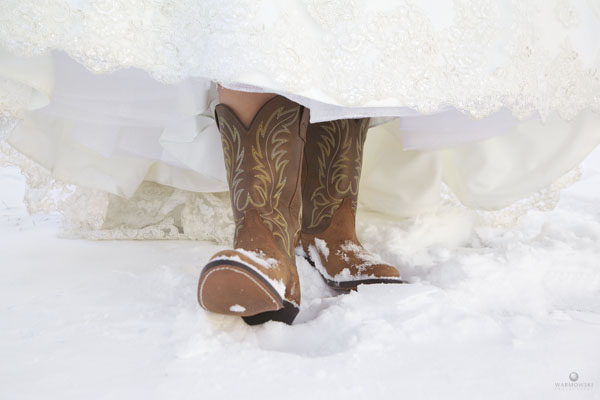 At the recent Jacksonville bridal show Laurie from Girls in White Satin Bridal and Formal Wear said that cowboy boots and Western touches are quite popular accents for weddings now (especially for this fall). Made us think of our professional wedding photography for Katelin & Brian's wedding at MacMurray College in Jacksonville, Illinois.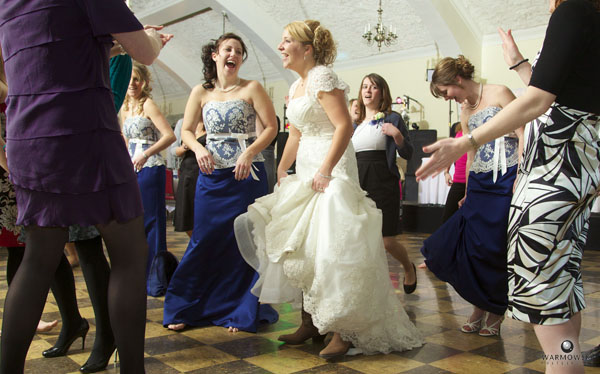 Katelin wore a dress from Girls in White Satin. She accented decorations with lace, loved the back of her dress, and hoped for snow so she could get photos outside. Ceremony at MacMurray College's Annie Merner Chapel, with reception immediately following at McClelland Dining Hall next door. MacMurray is a great location for a wedding (that's were Tiffany and I were married).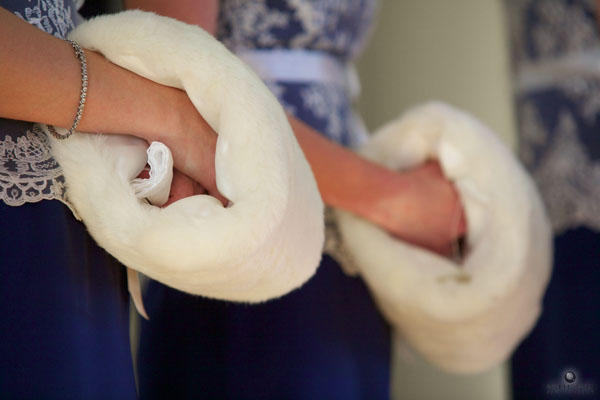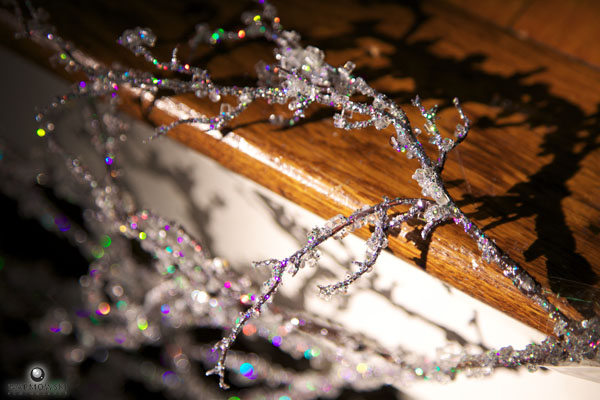 We previously photographed the wedding of Brian's brother Ben in White Hall, Illinois. Always a great compliment when family members come back to us for wedding photography! Here's what Genny & Ben posted about us on our Facebook page:
Steve and Tiffany did a terrific job of capturing special moments during our ceremony and reception. They were available before and stayed after the time frame that they committed to. We will forever enjoy looking through the pictures and recalling the many people that made the day so special. Thank you for sharing your talent and your professionalism!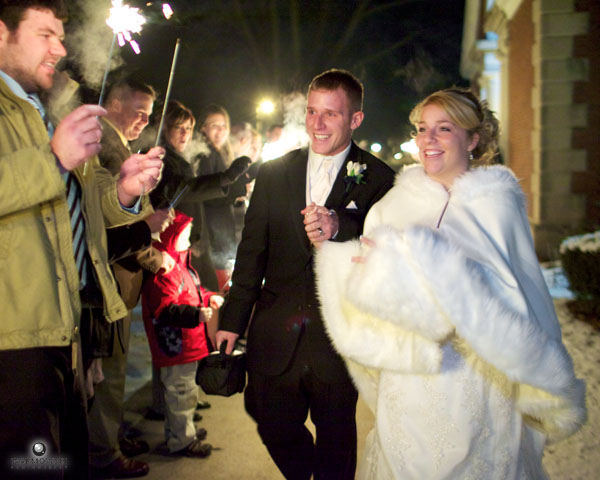 Posted by Steve. Warmowski Photography, husband-wife photojournalist team want to tell the story of your wedding day in pictures. Follow us on Facebook. Studio located at 301 E Court St. Suite B, Jacksonville, IL 62650, open by appointment only. Be sure to check out our neighbors Girls in White Satin Bridal & Formal Wear for formal wear for the occasion.