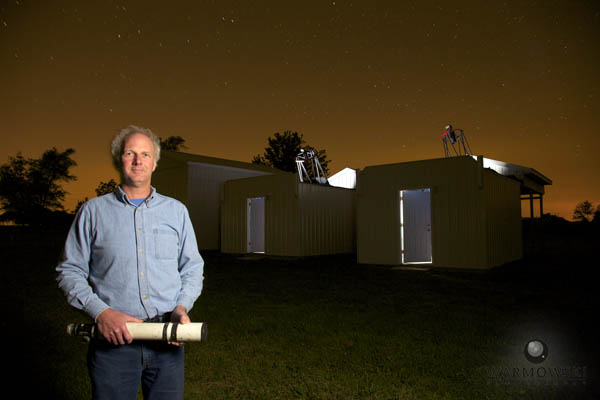 Springfield area wedding and freelance photographer Steve Warmowski was one of "approximately 100 of the world's leading photographers in over 30 countries" to take part in the recently-released book The Human Face of Big Data. We recently received a couple copies of the book, which include a two-page spread of his images of Robert E. Holmes of the Astronomical Research Observatory.
The observatory is located at Robert's home in rural Ashmore, Illinois. A self-taught astronomer, he uses telescopes of his own making to track for NASA a list of objects that might one day hit the earth. He takes multiple pictures of each questionable object, and then a computer crunches the numbers to give location, speed and trajectory data. In 2011 he tracked 14,900 objects — accounting for 36 percent of the total number tracked.
Robert actually is a former magazine photographer, and especially liked the photo Steve took of his cat napping while he worked.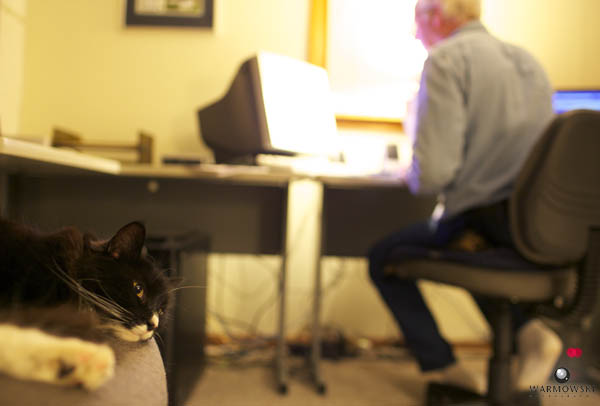 This is the third time Steve was selected by Against All Odds Productions to work on a book project. Steve was the Illinois coordinator for the America 24/7 project, which was featured on the Oprah Winfrey show and was New York Times Best Seller, and also a photographer for America at Home. 
Check out The Human Face of Big Data on the web, and they also have a cool iPhone app.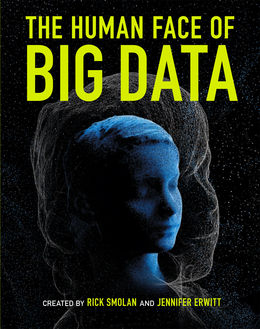 Steve also photographed for the book University of Illinois: Past & Present. He had an extensive newspaper career, including positions at Illinois papers in Jacksonville, Decatur, Freeport & LaSalle; and internships at Michigan papers in Muskegon and Saginaw; freelanced for papers such as The New York Times and Chicago Tribune. He has a journalism degree from the University of Illinois-Urbana. And he has won awards for his photography from the Illinois Press Photographers Association, National Press Photographers Association, Illinois Press Association, Illinois Associated Press and the Wedding Photojournalist Association; and recognized for editing by University of Missouri/Pictures of the Year.
Posted by Tiffany. Warmowski Photography, husband-wife photojournalist team want to tell the story of your wedding day. Follow us on Facebook. Offering wedding photography in the Chicago area, downstate Illinois (Springfield, Quincy, Champaign-Urbana, Bloomington-Normal, Jacksonville), as well as St. Louis and beyond. Images © 2012 Warmowski Photography.