Tiffany has a series of question she asks couples when meeting to help plan their wedding day (and wedding day photography). One is "what part of the day are you most looking forward to." For the groom, it's usually the reception. But for Jacob, he said it was the ceremony. And because Sarah and Jacob chose not to see each other before the ceremony, Tiffany joked that when he saw Sarah for the first time, hopefully there would be a good reaction.
Well, come the wedding day at Lincoln Avenue Baptist Church in Jacksonville, there was quite the reaction! Jacob was pretty nervous before the ceremony. When he made it to the altar, he said he was trying to look down, to not look to the back of the church. But when he did, this was his reaction . . .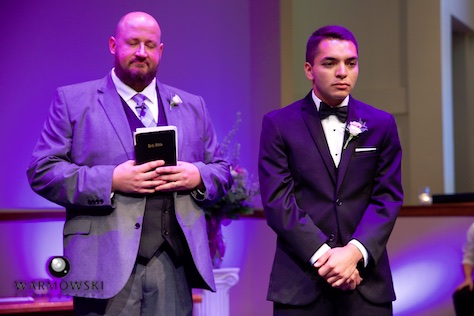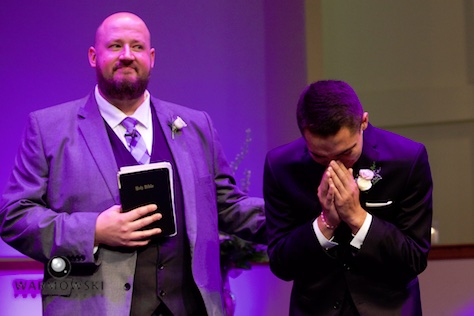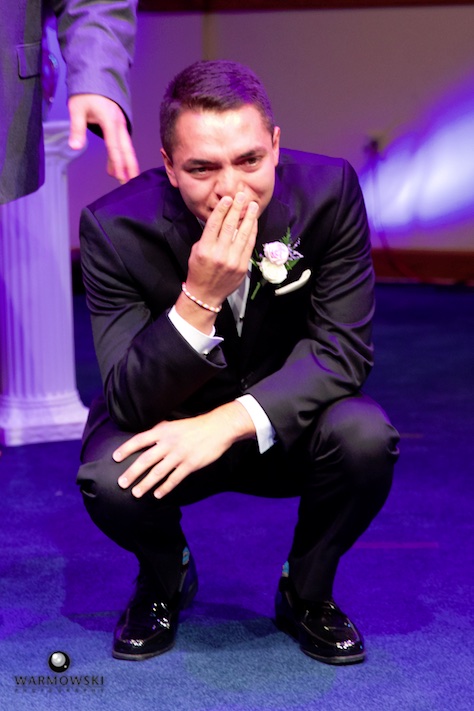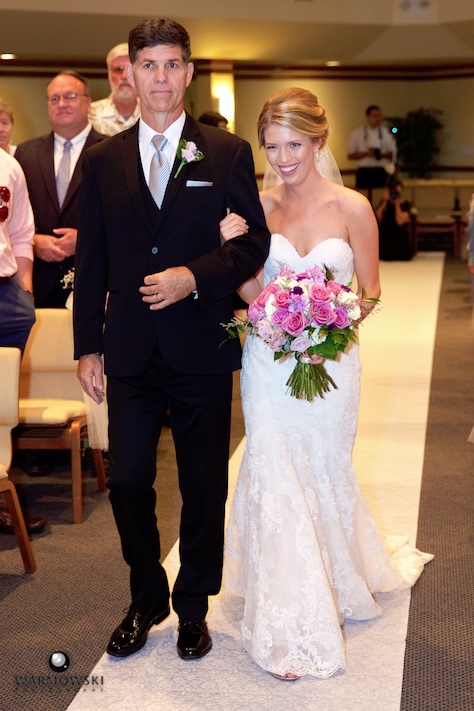 Reception was at Hamilton's 110 North East. Flowers by An Event Design. See a "sneak peek" of their wedding photos on Facebook. Wedding photos will be on their gallery (password will be off after bride & groom get a first look).
Posted by Steve. Warmowski Photography on Facebook. Tiffany & Steve Warmowski, Springfield Illinois area wedding photographers.  Available for events in Bloomington-Normal, Champaign-Urbana, Quincy, Peoria and other Central Illinois communities, as well as Chicago, St. Louis and beyond. Studio (hours by appointment) at 301 E. Court St. Suite B, Jacksonville, IL 62650 – next door to Girls in White Satin, first floor of Hamilton's 110 North East.