I'm a big advocate of knowing ones strengths and weaknesses. If all of your friends come to you to have their makeup done for formal events, it's probably a safe bet that you can do your own makeup on your wedding day. If you barely wear mascara and lip gloss on a daily basis, you might want to consider a pro. There are a couple of ways to go about it. 
#1 get your makeup done at the same time you get your hair done. OK, well, not exactly at the same time. There are often makeup artists at hair salons. Use them. The morning of my wedding, I got my makeup done for free because all of my bridesmaids paid to have their makeup done. (Actually, I think that was part of my bridesmaids gift). Of course, I went to the salon 2 weeks earlier and did a hair and makeup trial. That was part of the hair/makeup package – no extra charge. If makeup and hair professionals are coming to you – even better. That was the case for Megan. She had a preconsultation with the professional who came to her home the morning of her wedding. So did Lisa.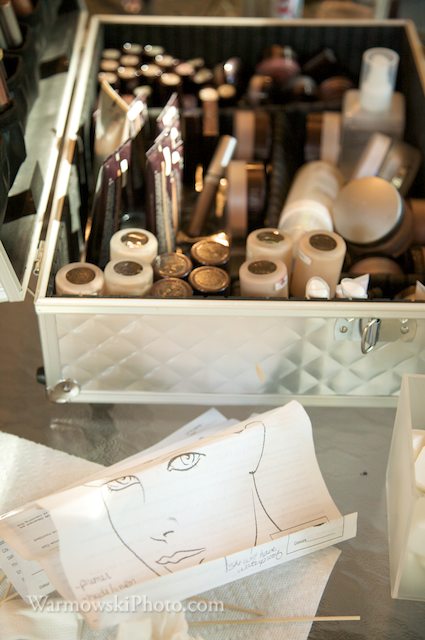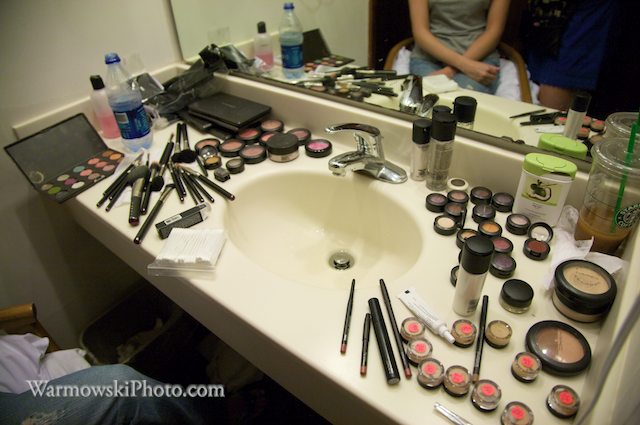 #2 go to a makeup counter the morning of your wedding and get a "makeover." It's probably a good idea to do some research in this case and not just show up the day of your wedding with  no prior notice. If you go to a certain makeup counter at the local department store frequently, ask if they have such a service. In our town, we have a Merle Norman store that provides such a service. 
#3 have a pro teach you how to put on makeup for your wedding day, buy the necessary products, get a diagram, and practice, practice, practice.  Karen had this approach.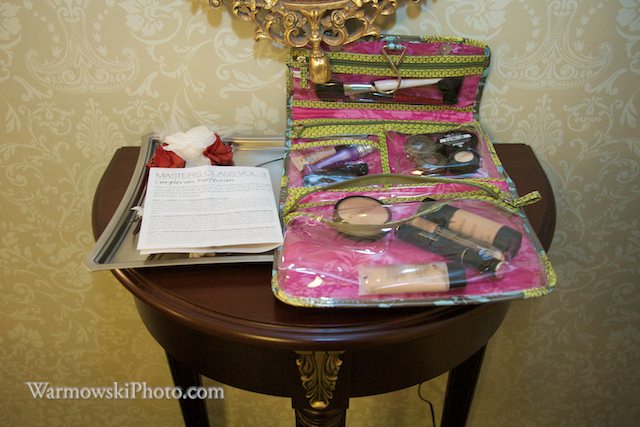 One of the most important reasons to have your makeup done well is that you photograph better with makeup that plays up your best features. It can also give you more confidence. And, if you take Karen's approach and learn how to apply it on your own, it's a skill you will continue to use long after your wedding day.