Retired wedding photographer Glen Preston joined in with the rest of the family in photographing at the wedding of Kristen (Gaines) and Joel Buchanan last weekend in Jacksonville.
Glen, who said he photographed more than 2,000 weddings in his career, asked how many photos we usually take during a day (answer, around 2,500-3,000 images). He said his first wedding he took 24 pictures. "Oh, Glen," his wife said at the time, "We'll never sell all those pictures."
Big difference between the days of the Speed Graphic and digital cameras!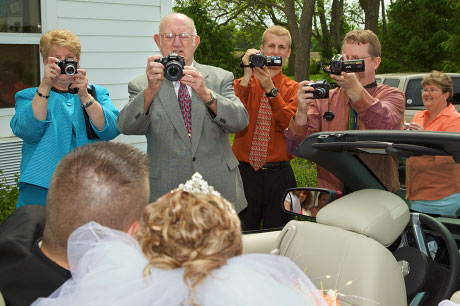 Posted by Steve of WarmowskiPhotography.com.