A funny moment during the dollar dance at Kristen (Gaines) Buchanan's wedding . . .
First one up was her brother, Marc, who held aloft his dollar and made Kristen jump for it. After a swipe or two, he had his laugh. He handed over the bill, and the dance began.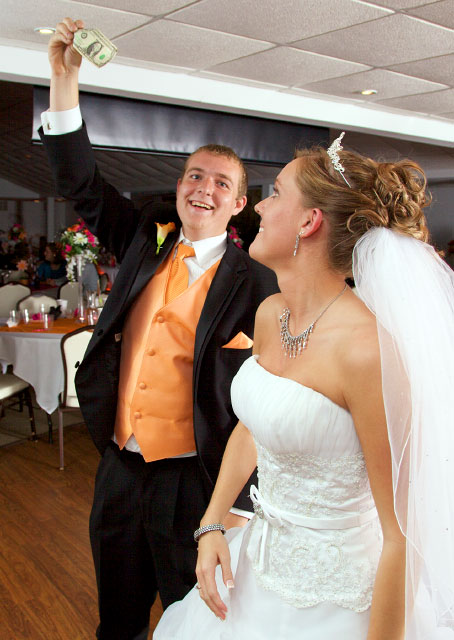 Posted by Steve of WarmowskiPhotography.com, photojournalists offering wedding images in Jacksonville/Springfield, Illinois.