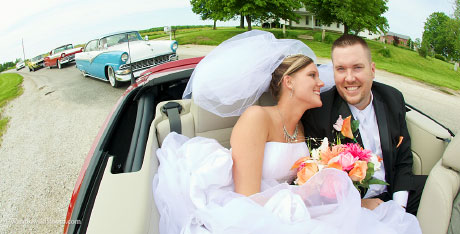 Saturday we photographed the wedding of Kristen Gaines and Joel Buchanan at Wesley Chapel United Methodist Church in Jacksonville, Illinois. We're currently working on their photos, but we wanted to share some classic car images.
The newlyweds are members of the Jacksonville Good-Time Cruisers. To make their hobby a part of their special day, fellow club members tailed their get-away vehicle. I wanted to get some details of the cars, but with everything going on I didn't have the time. The club had a car show the next day, so I made the special effort to go out.
John Gaines, Kristen's father, was nice enough to thank us for all our hard work. He said all the attention we gave on the wedding day made Kristen and Joel feel special.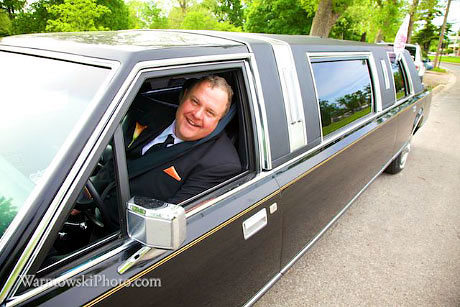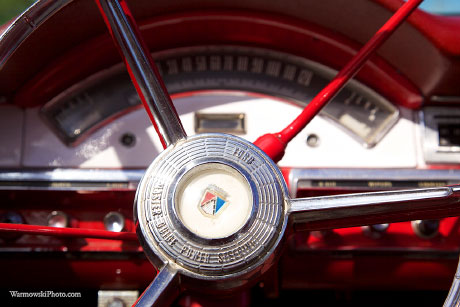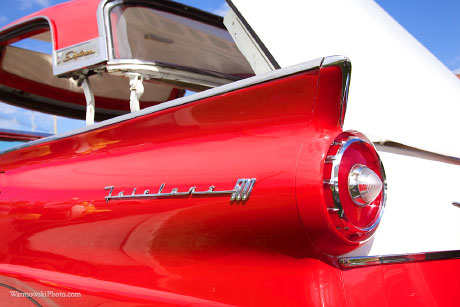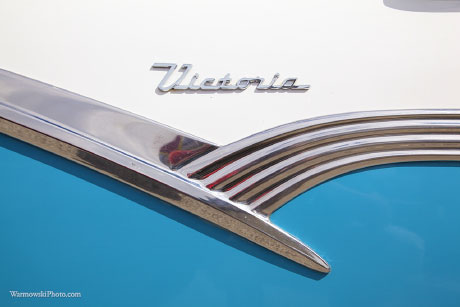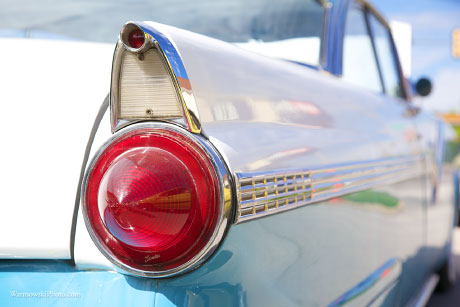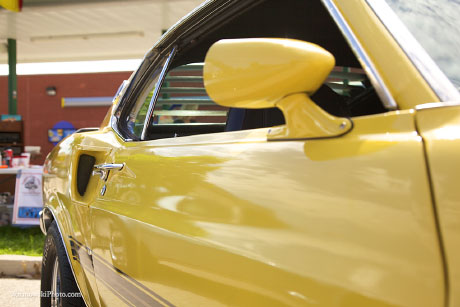 Posted by Steve/Warmowski Photography. Photojournalists offering wedding coverage in Jacksonville/Springfield and across Illinois.