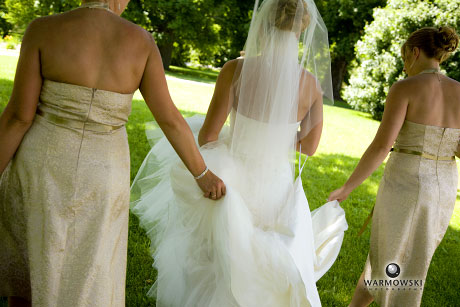 The Art Association of Jacksonville has chosen Warmowski Photography to be the featured artists this month. Wow! A great honor and we're very appreciative!
A selection of images will be on display through the month of April. It was hard to choose from all our weddings and all our favorite photos. We decided to focus on moments, and chose about 30 images (including the one above).
The exhibit kicks off with an opening reception 6-8 pm Saturday 3 April, with a Gallery Talk at 6:30 pm. The show runs through April 25th. Gallery hours are 4-6 pm Tuesday–Saturday and 1-3 pm Sunday.
Also featured in the show are images by Valérie Berta Torales. Valérie, who worked with us at the Jacksonville Journal-Courier, went out to photograph a circus in Beardstown. One thing led to another and she married the Peruvian acrobat she met that day. She and their two boys now follow him on the road, and their travels are chronicled in her blog The Mud Show Diaries. Valérie shares our love of photojournalism, and we wanted to include her in the show. She's at work on a book project themed "it takes a circus to raise a child." We were hoping she would come, but the circus is in Arkansas right now and it's too much to break away.
Stories have appeared in the Jacksonville Journal-Courier, The Source (more to come on The Source story . . .) and is listed in the Illinois Times calendar.
Posted by Steve