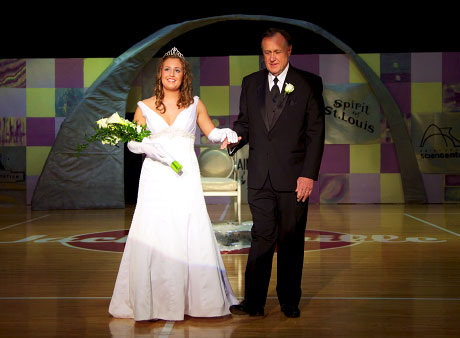 Congratulations to Beth Wynn for being named Queen of the 2010 Beaux Arts Ball. Patrons of the arts in Jacksonville filled the south side of the JHS Bowl for the annual event Saturday night.
The débutante ball is a fundraiser for the Art Association of Jacksonville. The Queen is selected by a committee, and the title is in recognition for volunteer work and other support of the art association. Beth is a student at Illinois State University in Bloomington-Normal, and had quite an impressive resume!
We were honored to be chosen to photograph this year's ball. The night was busy with portrait sessions for the Senior Maids & Gentlemen, Junior Attendants and Flower Girls & Pages. After the ball the party moved to the Strawn Art Gallery, where the images of our show served as the perfect backdrop for the evening.
It was also great to be part of an event that featured the work of some of the businesses we collaborate with frequently on wedding days. Lori from Ashley's Petals & Angels provided the flowers for the evening, and many of the dresses came from Girls in White Satin in Jacksonville. Friends in sometime wedding band the New Goat Ensemble provided the music.
And to top it off, we've already photographed the weddings of two Beaux Arts Queens (Mary Rowe Henry 1980 & Emily Jo Scobbie Bumgarner 2008) and will be photographing a third's later this year (Audra Jayne Fanning 2002).
Thanks to the committee members for their help during the night, good job to the participants, and congratulations to all for putting on a great event!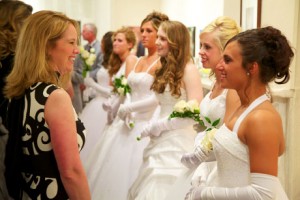 Posted by Steve. WarmowskiPhotography, providing event photography as well as wedding photojournalism in Jacksonville, Illinois, 62650.