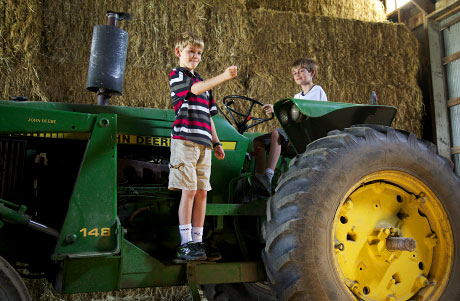 I like to joke and say I'm a retired newspaper photojournalist (with more than 20 years experience including college, internships in Michigan and newspaper positions across Illinois). But, this is a working retirement — mostly telling couples' wedding stories, but I also get to do some news work every now and then.
The Chicago Tribune has called on me a couple times over the past few months. It's a nice way to keep my newspaper skills up to date.
I have been freelancing for the
Chicago Tribune
since my college days at the University of Illinois — Urbana-Champaign. The first job I can remember was photographing two students who used their martial arts expertise playing the roles the turtles in the
Teenage Mutant Ninja Turtle
movie. I even photographed a hog confinement near Bearstown — later my stomping grounds while working at the
Jacksonville Journal-Courier
. I even got to take photos of my mentor,
Archie Lieberman
.
I was blessed to work with Wes Smith, of the newspaper's Midwest Bureau based out of Bloomington-Normal. He'd call me to check my availability, then I'd be off. I have a box of negatives somewhere in my basement. Some of the stories I remember are the Lawlor family and Galena Cellars winery, motorcyclist/protestor at Starved Rock State Park near LaSalle-Peru/Ottawa, Slave House in southern Illinois near Carbondale, and an old guy who was a stink bait supplier for Wal-Mart in Metro East St. Louis.
The most attention I gained was from a story I suggested to Wes. An Amish family near Decatur opened their doors and offered home-cooked meals to raise money to cover medical bills after a son's farming accident. The story made a big splash on the feature page, and was the talk of the town on WGN radio for several days.
That all being said, at this stage I get more fulfillment telling a bride and groom's wedding story. To be an intimate part of their wedding day is such a thrill, such a gift, and always inspires me to do my best work.
Posted by Steve, experienced photojournalist and wedding photographer, and part of the husband-wife team of Warmowski Photography.