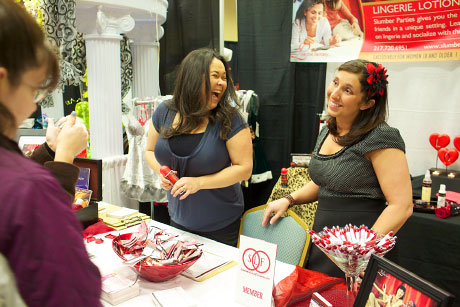 I stopped in at the WDBR bridal show in Springfield today, mostly to check out how fellow members of the Springfield Local Favorites were doing with their booths (above is Slumber Parties by Sara). Matthew Stevens of Stevens DJ Service said 23 of the 80+ vendors were members of the group. As mentioned before, Nelson's Catering was collecting names for their veterans wedding give-away.
I made some videos of Stevens DJ Service and Specialty Cakes in their booths.
Also stopped in to see Girls in White Satin. They had a super busy day as they put on both style shows! You can also see them (and us) at the Jacksonville Main Street Bridal and Prom Expo Sunday January 30th at Hamilton's 110 North East in Jacksonville.
And don't forget to mark Sunday September 25th on your calendar for the Springfield Local Favorites 4th Annual Bridal Bash at The Northfield Inn and Suites.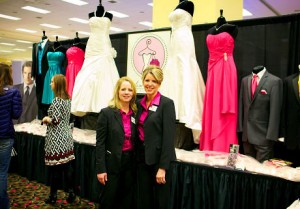 Posted by Steve. Springfield Local Favorites is an organization of the top wedding vendors in Central Illinois. Warmowski Photography, husband-wife team of photojournalists, studio located at 611 E. State St, Jacksonville, IL 62650, wedding photography for Central Illinois and beyond!