Besides working on pictures for last year's couples and getting the word out about our wedding photography to find this year's couples, we've been making pictures for colleges here in Jacksonville, Illinois.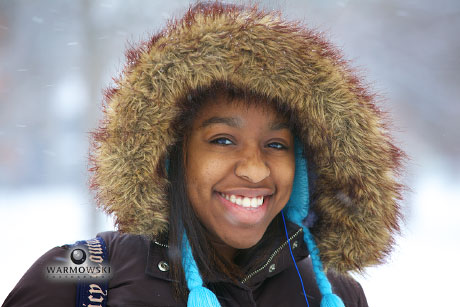 Steve has been photographing campus life and sports for Illinois College. The college uses the images in brochures and on the web as they work to get the word out to prospective students and alumni.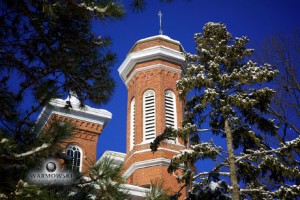 For MacMuarry College, we both photographed basketball for prospective student brochures and Tiffany got a bird's eye view of most of the student body for the latest alumni magazine.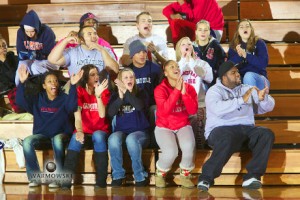 (Note that Tiffany is a MacMurray College alumna who lived the dream – getting married at Annie Merner Chapel.)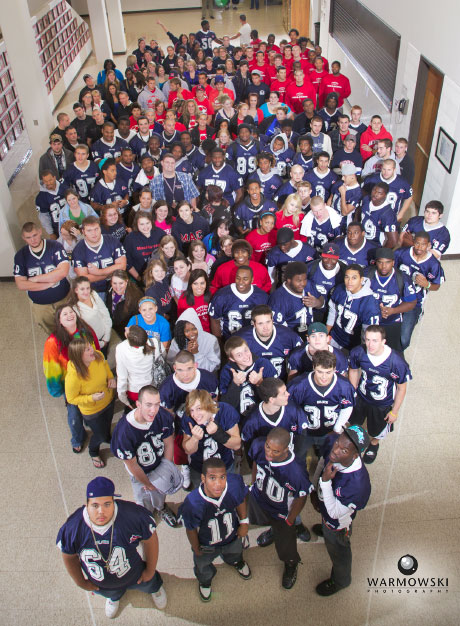 Posted by Steve. Warmowski Photography, great images from your alma mater as well as from your wedding day. Photojournalists telling brides' and grooms' wedding stories all over Central Illinois.