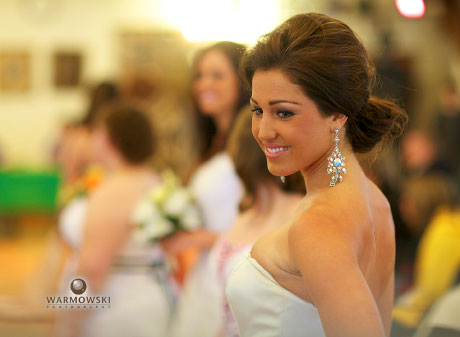 Spent last Sunday at the beautiful Virginia Community Building in Rushville, Illinois for the Fourth Annual Rushville Bridal & Prom Expo. The event is put on by Teresa Haines and the Rushville Times.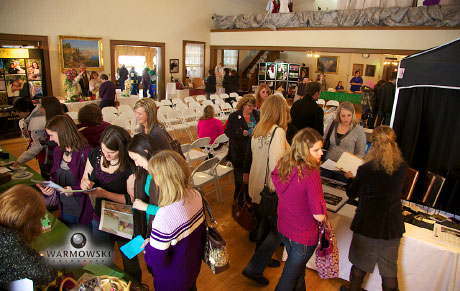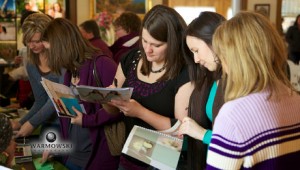 It's nice to be able to spend so much time one-on-one with brides at such a small show. And, practically everyone in attendance took home a gift bag, gift certificate or other prize. The style show was put on by Bonnie's Bridal & Prom of Macomb.
During the show, we chatted with some of the other vendors including:
Always Something New Flowers & Gifts of Rushville, Marge is an interesting person with a great life story (a retired coal miner, among other pursuits) as well as pretty flowers.
Tama's Treats of Virginia, 217.458.2244. Her cakes were absolutely wonderful. She specializes in butter cream icing, and had an album full of cakes showing she can do everything fondant can. She's the daughter-in-law of the owner of Kathy's Kitchen of Virginia, using some of their preserves in her cakes. Her cake was so good I had to make multiple trips for samples, as Tiffany kept eating my icing.
An option for transportation with a trolly from Havana and Scenic Havana, 309.338.0517. Transportation for up to 30.
Let guests have fun with a photo booth from Rushville Fun Booth.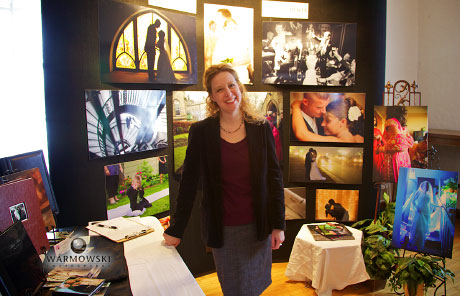 Posted by Steve. Warmowski Photography, photojournalists offering wedding photography in Central Illinois. Based in Jacksonville, Morgan County; also available in Rushville, Schuyler County; Mount Sterling, Brown County; Macomb, McDonough County Illinois; and beyond. See us on Facebook.