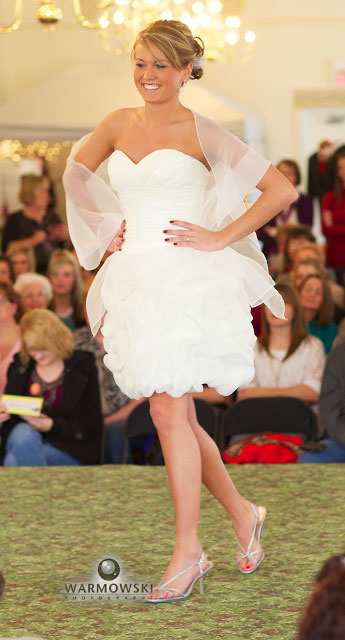 Thanks to Jacksonville Main Street and all the sponsors and volunteers who made this year's Jacksonville Main Street Bridal & Prom Expo a great success.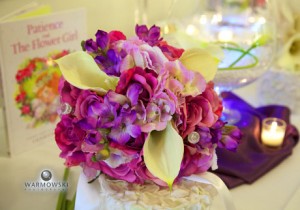 American Rental & Party Center for providing tuxedos
A Head of Times Grand Salon & Day Spa for doing hair
Hamilton's for hosting the event and food samples
World Travel for providing the grand prize vacation drawing
Casey's DJ Service and Artistic Portraits for providing music and sound (regrets to John Casey — he was sick and had to sit out the show! Dedication to still get everything up.)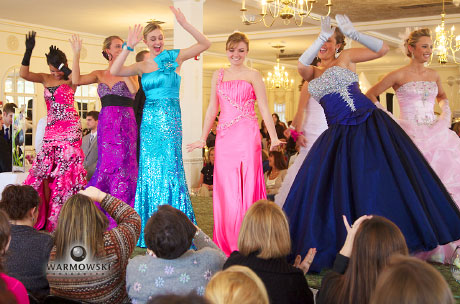 Sorry if I missed anyone. I know many individuals came out to help Jacksonville Main Street to put on the show. The group, which promotes downtown Jacksonville, puts on the show to showcase all the wedding and event vendors located in downtown Jacksonville.
I was standing next to Becky from Girls in White Satin during the style show, and it was great to see the reaction the crowd had when some of the dresses were shown on stage. She was getting goose bumps! We've been working with Girls in White Satin on their updated web page and prom model search contest. Check out our section on the Girls in White Satin web page.
It was fun to run into Mary Kay consultant Kelly Jones. We photographed her wedding back in the old days of film, when Tiffany & I were still working at the Jacksonville Journal-Courier. The wedding was at the home of Janet Daniels, a fellow Mary Kay consultant. They remind brides to look their best to get quality make up. And, they show how to apply make up to make you look the best.
Also saw Hymes Videography for those wanting video of their day.
And, new to town (or back to town) are Devon and Jeff Haupt, harpists of The Classic Harpist who have performed around the country. 877.427.7578.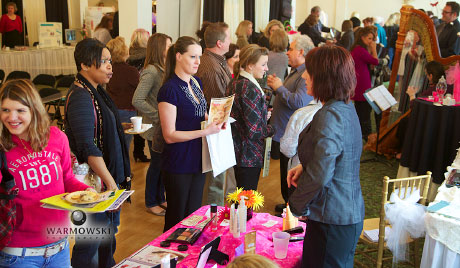 Posted by Steve. Warmowski Photography, husband-wife team of experience photojournalists available to tell the story of your wedding day in Jacksonville and throughout Central Illinois. Studio located at 611 E. State Street, Jacksonville, IL 62650 (hours by appointment only). Best choice for wedding photography, featuring coffee table books featuring photos from your wedding, crafted in Italy.