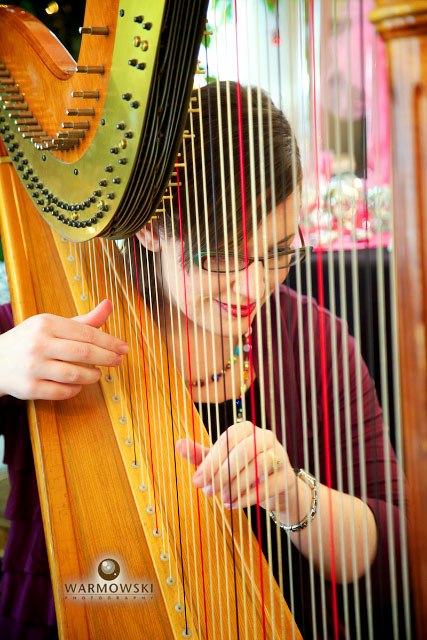 After years of building her reputation as a harpist in Northern Indiana, Devon Carpenter Haupt is coming back to Jacksonville, Illinois, with her business The Classic Harpist.
Devon and her husband, Jeff, are moving back to her hometown in the next couple months. The Classic Harpist will be available for weddings throughout Central Illinois, St. Louis, Chicago and beyond.
They have performed mostly in Illinois, Indiana and Michigan. They've been asked to play in Nashville, Tennessee and flown off to Florida and New York. They are available either individually or together.
"It doesn't have to be formal," Devon said. "I've played at a hog roast." Events have ranged from 10 to 300 guests, and don't have to be formal or fancy. Their presence helps create a unique experience for your guests.
They perform more than classics — jazz standards or contemporary music, whatever your unique tastes and vision are for your day. Also available for engagement party, shower, rehearsal dinner and wedding breakfast as well as other events.
See The Classic Harpist on Facebook or call 877.HARP-578 (877.427.7578).
Posted by Steve. New finds from the Jacksonville Bridal Show. Warmowski Photography, just like the Haupts a husband-and-wife team who give your wedding a special touch. Skilled and experienced photojournalists dedicated to telling the story of your wedding day.