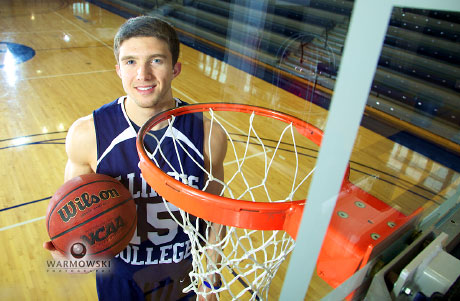 Congratulations to Jacob Tucker of Illinois College for winning the chance to compete in the 2011 State Farm College Slam Dunk and 3-Point Championships.
The senior basketball player has registered more the 2.6 million views on his You Tube video in his success to get into the slam dunk contest. The competition will be on ESPN 2 9-11 p.m. Thursday March 31st.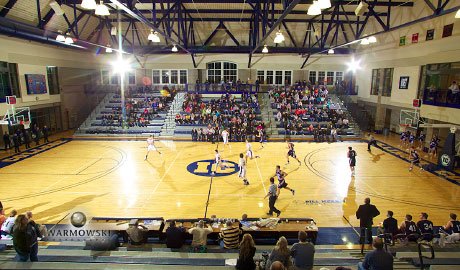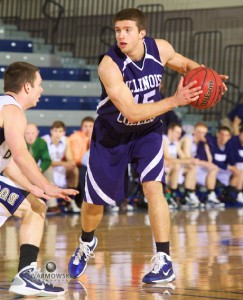 A little bit more about the school: Jacob Tucker plays for Illinois College, a small liberal arts college that's been highly ranked as a top small school and a great value in education. The team plays in the Bruner Fitness and Recreation Center — the main goal is promoting wellness on campus, but also hosting great facilities for basketball, volleyball, track, swimming and other sports. Best of luck to Jacob in the contest. And good job getting all the exposure for Illinois College.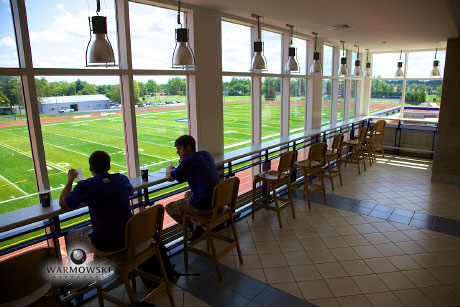 Posted by Steve. Warmowski Photography, a husband-wife team of photojournalists who not only tell wedding stories, but also help Illinois College get their story out. Best choice for wedding photography for Illinois College alumnae and alumni and for all in Central Illinois (and beyond).