There were 3 little ones who participated in  Monica & Luther's wedding in Lombard, Illinois. They were Luther's nieces and nephew.
The nice thing about having kids participating in your wedding is that you never know what's going to happen. And one of the downsides to having kids in your wedding is that you never know what's going to happen. Choosing whether or not to have children participate is a decision the bride and groom should make – keeping in mind how easily they are able to roll with things. Because, very rarely do ring bearers and flower girls walk directly and quietly down the aisle. Which is fine! It wouldn't be memorable if they did!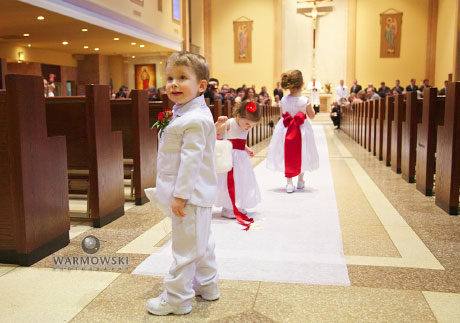 It look Bode a minute to follow his cousins down the aisle. But he did it!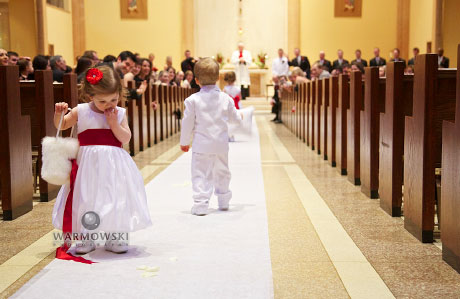 Bode got going, but then Allison realized her big sister, Avery, had dropped some flower petals. Allison pointed to them and said, "uh oh." And it took her a minute to decide whether or not she was going to pick them up or keep going. Eventually, she kept going.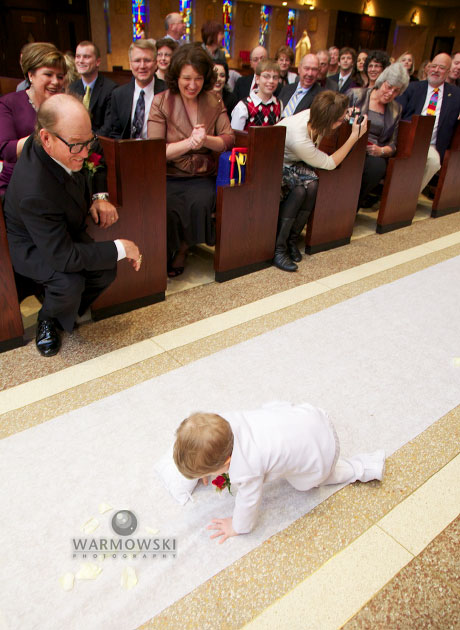 Bode got caught up in the aisle runner, but Grandpa Dan was right there to help out.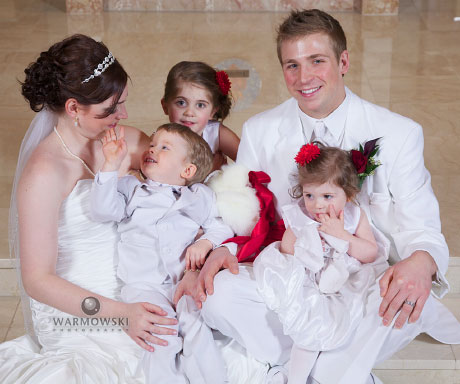 Monica and Luther with their ring bearer and flower girls.
Posted by Tiffany/Warmowski Photography. We photograph weddings with kids and without kids in Jacksonville, Illinois, Chicago, St. Louis and all over.