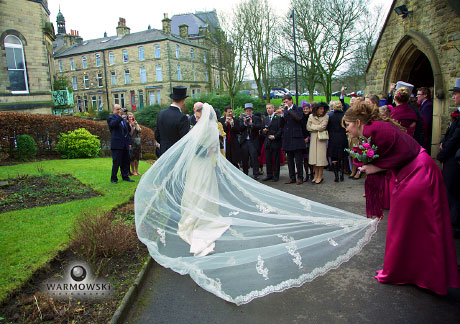 All the talk of the royal couple's wedding is making us think of the wedding we photographed in England in 2008, how we met Carolyn & Daniel, and our Bacon Number of 2.
Tiffany & I ventured up to Waupaca, Wisconsin for the wedding of our friend (and Jacksonville Journal-Courier co-worker) Sada (Konkol) Reed. While at Sada & Jason's wedding we hit it off with Carolyn & Daniel, her friends from the University of Saint Andrews in Scotland. They were planning their own wedding, and we threw out the suggestion we'd love to be their wedding photographers, and they thought that was brilliant!
Before I go on about their wedding — Sada, Carolyn & Daniel were classmates to Prince William, therefore by the Kevin Bacon Degrees of Separation, our number is 2.
Anyways, Carolyn is a native of Galesburg, Illinois and grew up in Saudi Arabia. She married Daniel in his hometown of Buxton, Derbyshire, England. It was fun to watch Daniel run around the Old Hall Hotel (he worked there as a teen). It was neat to see the English traditions like the ladies' hats, the formal meal, "wedding breakfast" and even cutting the cake with a sword.
The event was not our first destination wedding. We've also done weddings in Victoria, British Columbia, Canada; Mariestad, Västra Götaland, Sweden; and Las Vegas. I dream of photographing a wedding in Poland. And, one day we'll set up our Tuscan wedding packages with our friend and fashion photographer Jerry Lee Ingram of Florence, Italy.
Back to our wedding from the United Kingdom, and some of our favorite photos of the trip: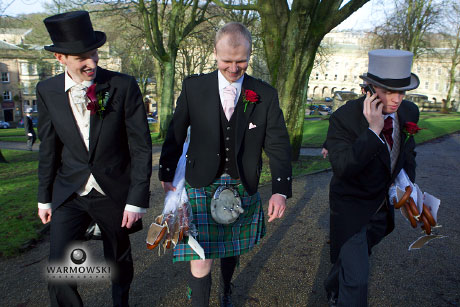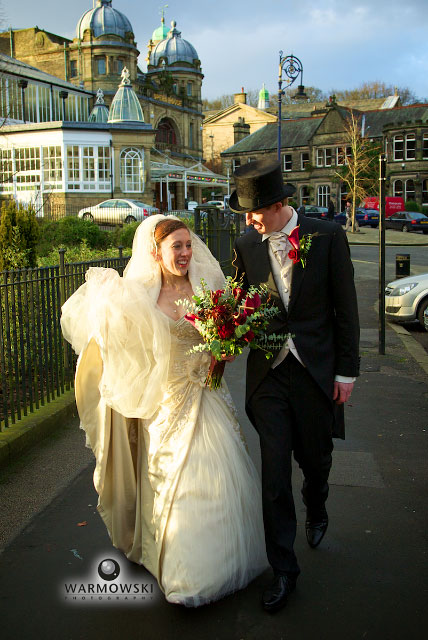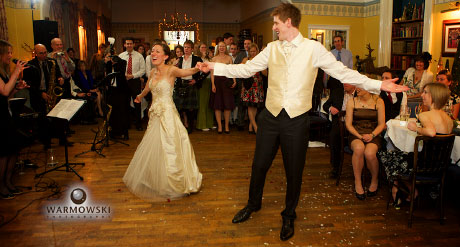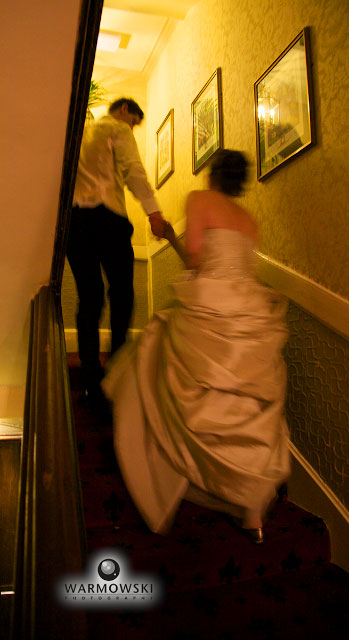 Posted by Steve. Warmowski Photography, a husband-wife team of photojournalists based in Jacksonville/Springfield Illinois. Easy travels to Chicago, St. Louis, or destination weddings around the nation and world. Follow our adventures on Facebook. Members of Springfield Local Favorites — a collection of the top wedding vendors in Central Illinois. Studio at 611 E. State St., Jacksonville, IL 62650.