Anne and Loren were married at Prairie Productions in Chicago on Saturday, April 23, 2011.
Murphy is Anne (and now Loren's) dog. To say that he is an important part of their lives is probably an understatement. For him to be part of the wedding ceremony was a given.
Here is Murphy on his humans' big day –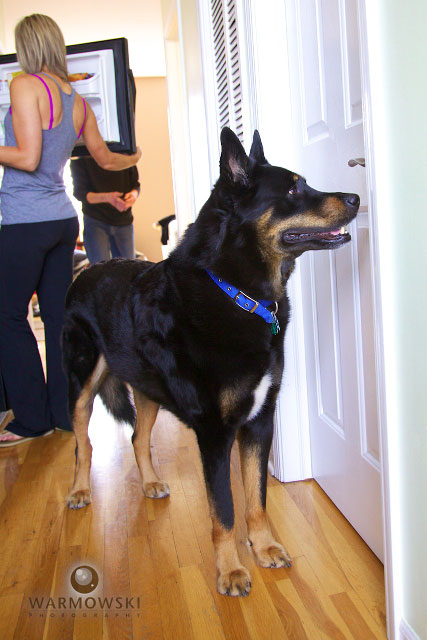 Murphy, waiting outside Anne's bedroom door, wanted to be the first one to see her in her wedding dress.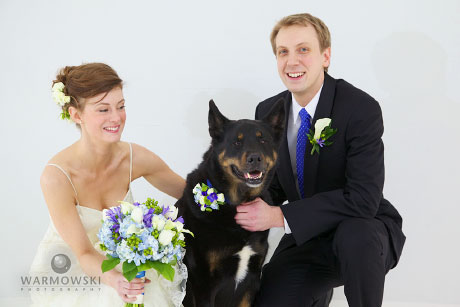 Prairie Productions, the site of the wedding, is animal friendly and Murphy was welcomed with open arms.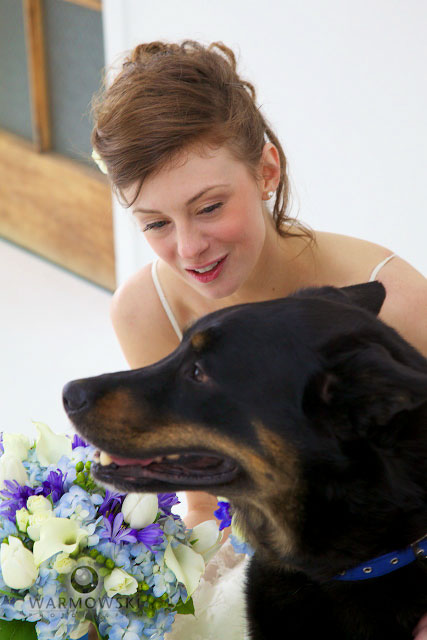 The flower girl and ring bearer.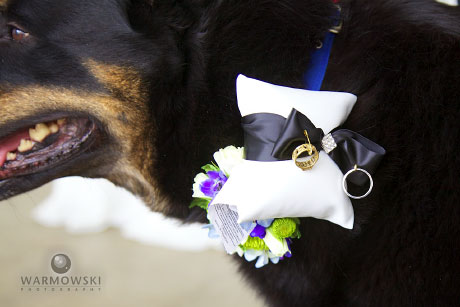 Murphy ready for his role as ring bearer – actually bearing the rings.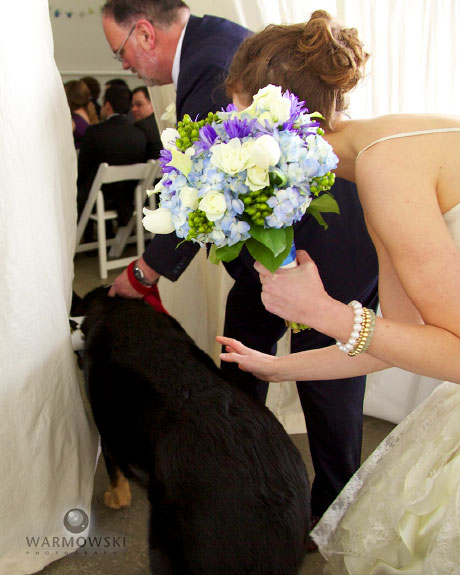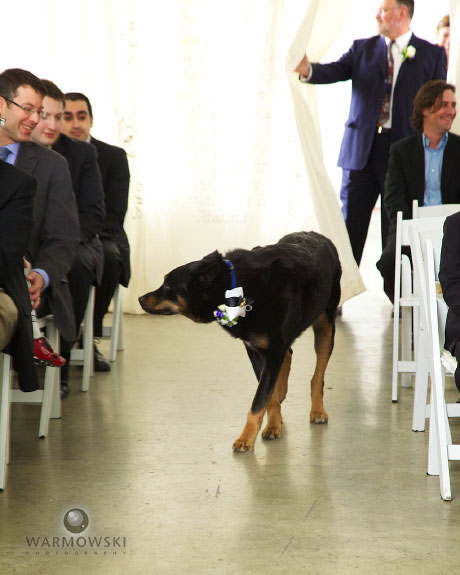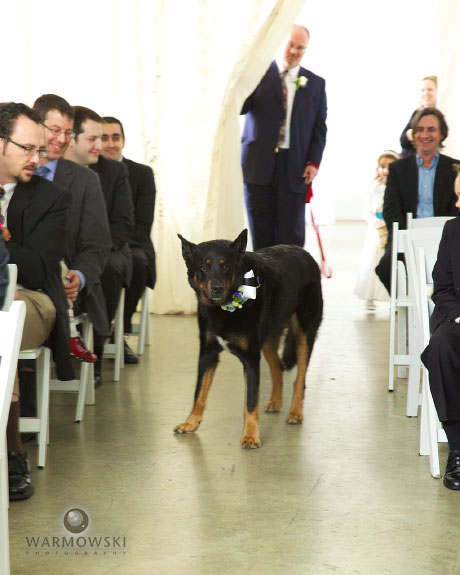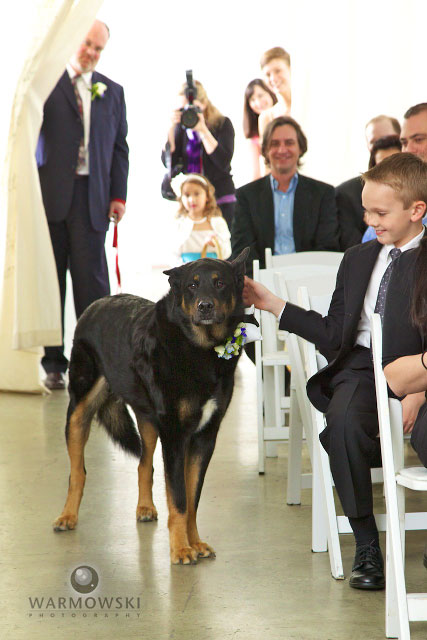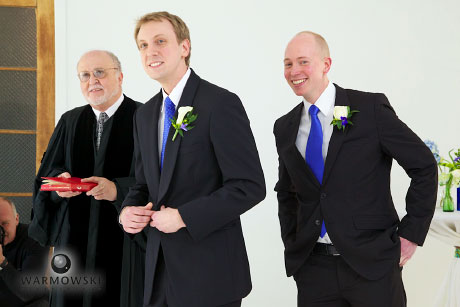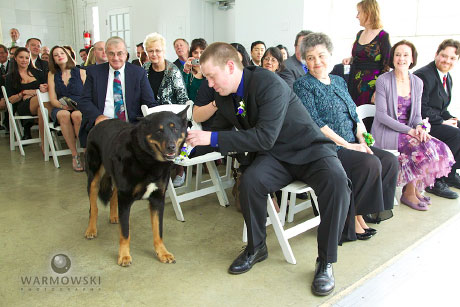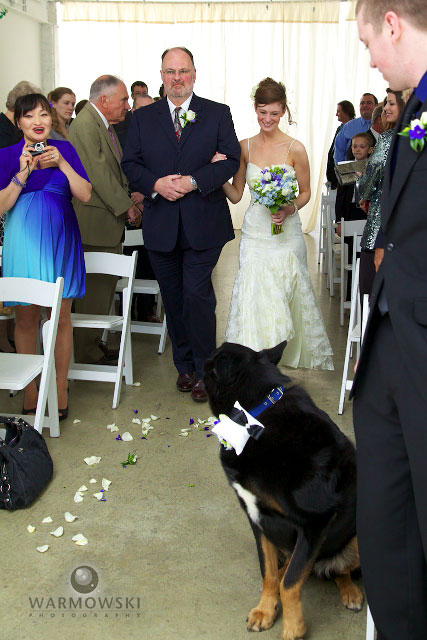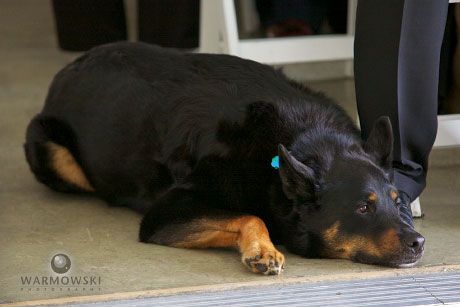 Murphy laid quietly during the ceremony.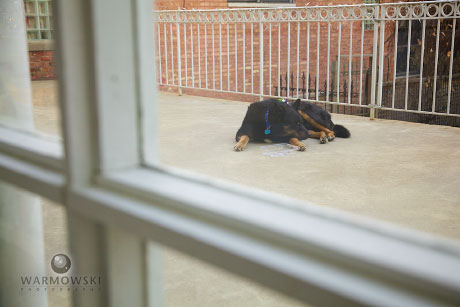 After the ceremony, Murphy hung out on the patio.
Posted by Tiffany Warmowski of Warmowski Photography, who photographs in Chicago and is sure to capture all of the things that make your wedding special.