May 14, 2011, was the wedding day of Jessica & Kenny. They were married at Chapin Christian Church. It's a beautiful, old church, and is the church Kenny grew up in.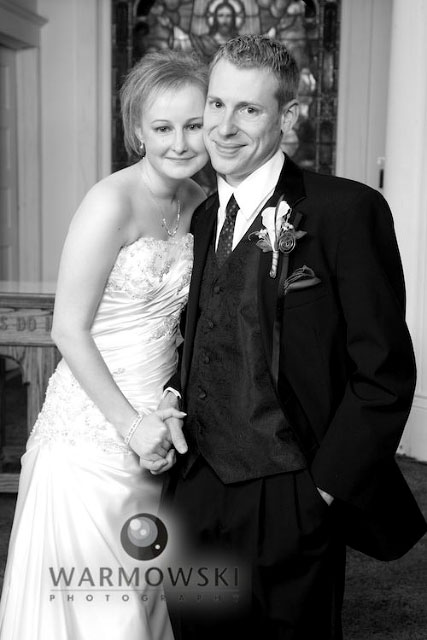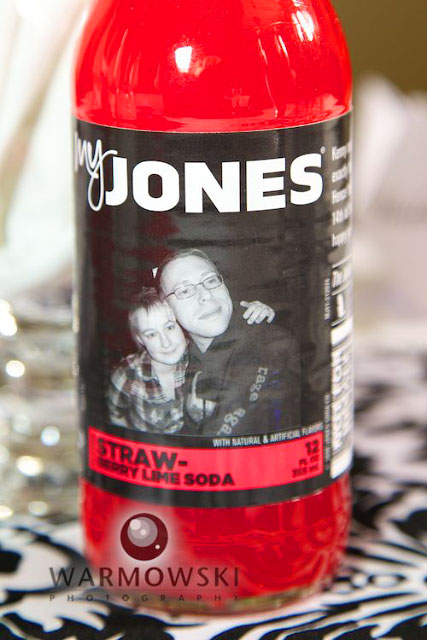 One of the favors the guests found when they entered the reception was a bottle of Jones Soda with Jessica & Kenny's photo on it! What a great idea for a favor! Wedding reception at Hamilton's 110 North East.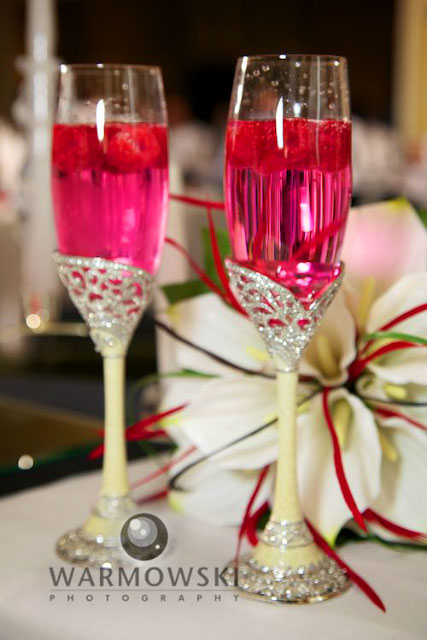 The head table was treated to beautiful raspberry champaign cocktails.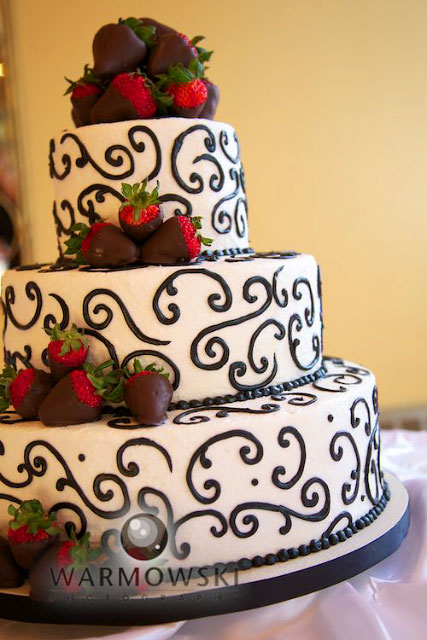 The cake was amazing. The red strawberries went with the color scheme and who doesn't love chocolate-covered strawberries?!
Aside: Pastor Steve Peters was the officiant, but his "day job" is banquet and catering director at Kickapoo Creek Winery in Edwards. Be sure to check out his venue for wedding receptions for the Peoria area.
Posted by Tiffany/Warmowski Photography. We love to photograph weddings in meaningful spaces such as small country churches near where the bride or groom grew up.