Recently I went to a party celebrating Dixie Thompson's years of teaching at Our Saviour School, and it reminded me that the Old Rectory is a great option for bridal showers and other small events.
The Old Rectory used to house Our Saviour's Church staff, and is located at 462 E. State St., Jacksonville, IL 62650. Phone 217.479.8833 or 217.245.8767 or 217.245.2707. The restored and historic building has several large rooms downstairs and a kitchen perfect for catering.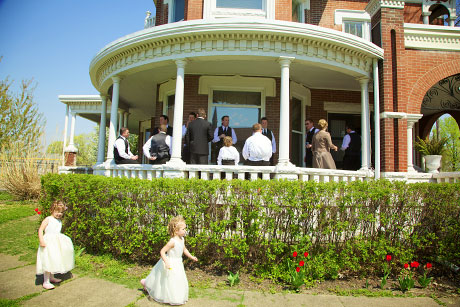 We've photographed several weddings at Our Saviour Catholic Church who used the Old Rectory as a place to get ready before the ceremony. It's a nice resource and can be used for small parties, too.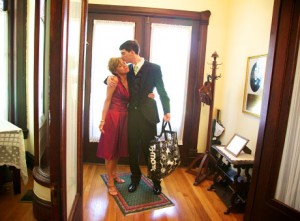 Other ideas for bridal showers and small events in Jacksonville:
Buena Vista Farms, rural Jacksonville/Chapin 217.243.3290 (1630 US Highway 67, Chapin, IL 62628)
Blessings on State Bed & Breakfast (offers catering, too) 217.245.1013 (1109 W. State St., Jacksonville, IL 62650)
Annabelle Lee's (which is also the home to our studio) 217.243.2747 (611 E. State St., Jacksonville, IL 62650)
Hamilton's 110 North East rooms for small parties, too 217.675.2720 (110 North East St., Jacksonville, IL 62650)
Posted by Steve. Warmowski Photography, husband-wife photojournalist team available to tell the story of your wedding day. Follow us on Facebook.