Registration is now open for the Springfield Local Favorites' Fourth Annual Bridal Bash. The event will be Sunday 25 September 2011 at the Northfield Inn and Suites (3280 Northfield Drive, Springfield, IL 62702).
Tickets are free! All you have to do is register on-line at the Springfield Local Favorites web site (direct link to registration). Bring your registration to the show, and you will be registered in a drawing. Each Springfield Local Favorite member will have prizes, as well as a grand prize (to be announced, last year a free honeymoon trip sponsored by Savvi Formal).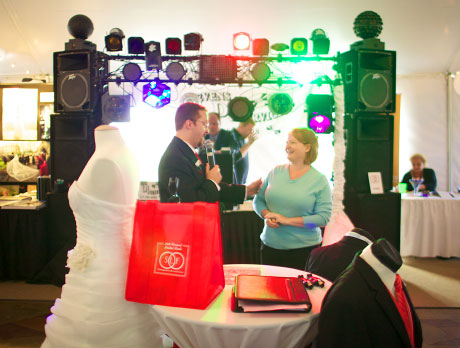 Warmowski Photography is proud to be a member of the group (the top wedding vendors in the Springfield, Illinois area and Central Illinois region), a sponsor of the show and an exhibitor.
The show is different from most wedding expos you'll see.
We don't make brides pay to enter. And, you can bring any friends or fellow planners for free.
The atmosphere is relaxed and laid back. Visit any booth you want with no pressure.
Education: instead of a style show, the show is based on wedding tips and ideas you can use. Each Springfield Local Favorites member says a little bit about her area of expertise and gives background on their services.
Sample food from vendors, drinks available from cash bar.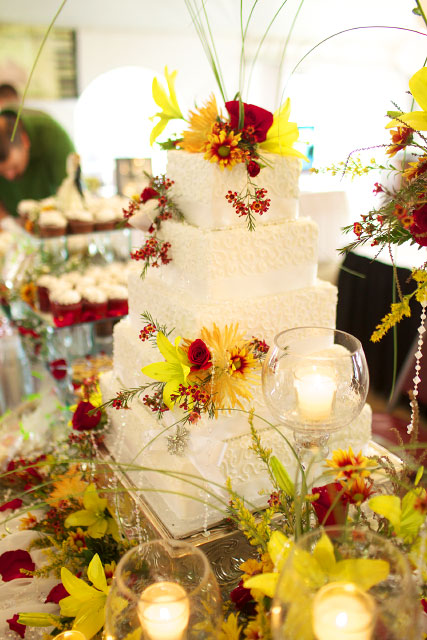 Check for exposure of the bridal expo on Springfield radio stations WDBR, WYMG, WQLZ and Abe (WABZ). Adverts will be on the station's Internet streams as well as on the air before the show. Please tell your fellow brides to be and invite your friends to the bridal show! Check our web page or the SLF site for updates. Doors open at 1 p.m., drawings throughout the day and the grand prize drawn before the close at 5 p.m.
Photo details: Matthew Stevens of Stevens DJ Service as emcee; cake by Specialty Cakes decorated with flowers by An Event Design 217.414.7371. Springfield Local Favorites also features fellow Jacksonville, Illinois wedding professionals: Hamilton's Catering; Devon & Jeff Haupt of The Classic Harpist; and soon-to-be-welcomed Girls in White Satin Bridal & Formal Wear.
Posted by Steve. Warmowski Photography, husband-wife photojournalist team available to tell the story of your wedding day. Follow us on Facebook. Member of Springfield Local Favorites, a group of the top wedding vendors in Central Illinois (on Facebook).