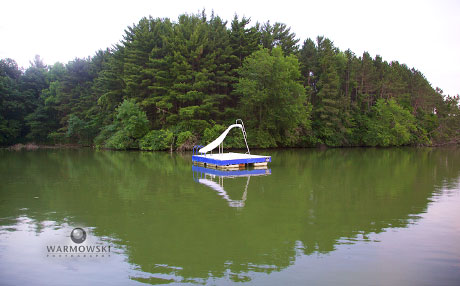 I took Tiffany along as my guest during a meeting of the Kiwanis Club of Jacksonville at the Western Illinois Youth Camp. We took a tour of the camp, located on the shores of Lake Jacksonville.
The camp is now available for outdoor weddings. They have a nice point that juts out into Lake Jacksonville, a large lawn area and some basic amenities. If you're looking for an outdoor event location with more services, consider Buena Vista Farms.
Posted by Steve. Warmowski Photography, a husband-wife photojournalist team available to photograph your wedding, indoors or out. Follow us on Facebook.