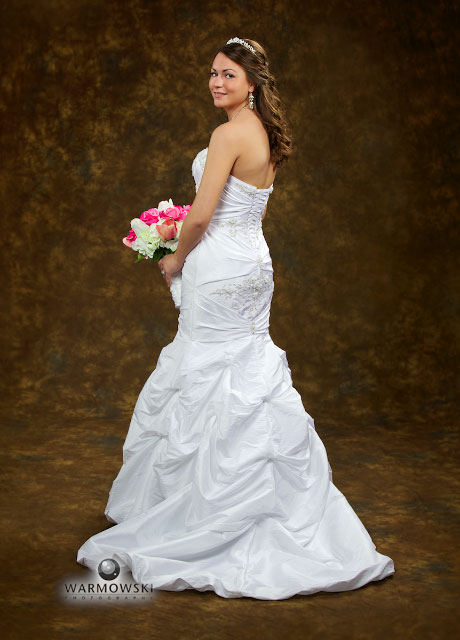 Congratulations to Erin on her wedding Saturday at the Prairie Land Heritage Museum in South Jacksonville. The ceremony was in the historic Liberty Church on the Prairieland grounds. She already had a friend to photograph her on her wedding day (and we already had to photograph a wedding at Erin's Pavilion in Springfield's Southwind Park) so the family asked us to make some formal bridal portraits.
Erin couldn't come in until mid-June, but we still were able to turn around a nice wall print they had framed and on display during the day. Congratulations Erin!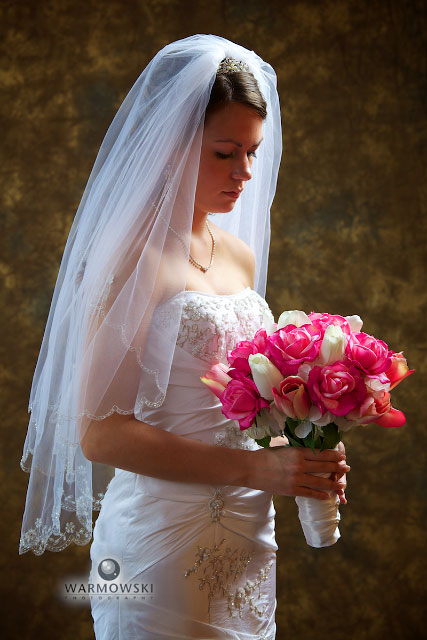 Call Barb Derricks 217.243.4095 for more info on booking Prairieland Liberty Church. Bouquet by Ashley's Petals & Angels. Wedding dress by Girls in White Satin.
Posted by Steve. Warmowski Photography, experienced photojournalists who love to capture the story of your wedding day. Also offering bridal portraits, senior portraits and more. New studio at 301 E. Court St. Suite B, Jacksonville, IL 62650 – next door to Girls in White Satin, first floor of Hamilton's 110 North East. Follow us on Facebook.