Warmowski Photography will once again provide photography for the Little Miss Morgan County and Morgan County Fair Queen pageants at the 2011 Morgan County Fair in Jacksonville. The pageants start at 7 pm Tuesday July 5th, the fair starts Wednesday (fair schedule and info). We provided the group and individual studio portraits and studio shots, and also will photograph the contest.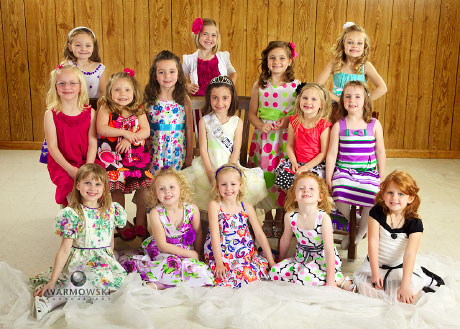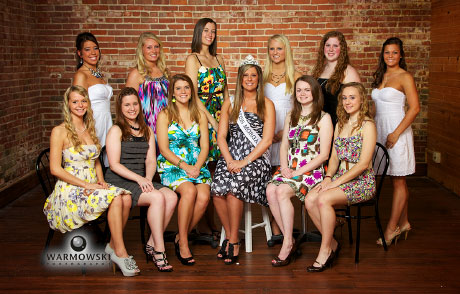 Contestants: Little Miss Morgan County – Catherine Ott, Allison Kafer, Jacey Evans, Morgan Fanning, Alexsa Robertson, Emily Kruzan, Adisyn Tapscott, Brooke Brannan, Kennadi Johnson, Haydn Campbell, Cortney Bollinger, Presley Frye, Meredith Gallo, Madison Davis & Faith Runyon. Morgan County Fair Queen – Brooklynne Springer, Kelsie Hufman, Taylor Wise, Amy Carls, Katelynn Scott, Elise Scott, Maurissa Moulton, Erika White, Calla Kaufmann, Monica White & Morgan Fernandes.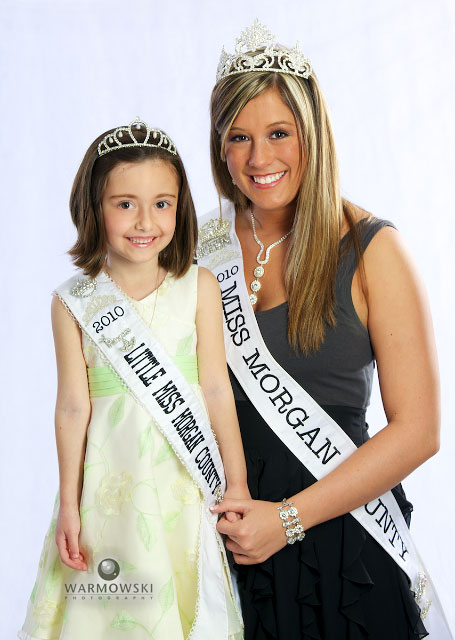 Check back at coverage of the 2010 contest. Happy to also be a sponsor of the contest, and first place winners will get special photo cards. See more pageant info. Good luck to all the contestants!
Posted by Steve. Warmowski Photography, experienced photojournalists who love to capture the story of your wedding day. Also offering event photography, portraits, senior portraits and more. New studio at 301 E. Court St. Suite B, Jacksonville, IL 62650 – next door to Girls in White Satin, first floor of Hamilton's 110 North East. Follow us on Facebook.