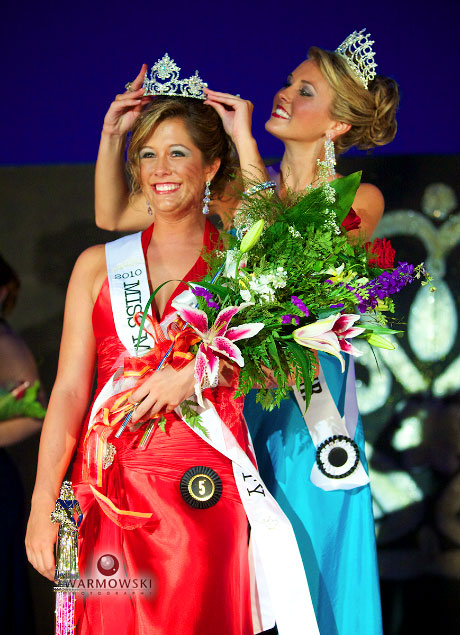 Congratulations to the winners of the 2010 Morgan County Fair Pageant!
Kate Elizabeth Fox was crowned Queen and was also awarded Best Speech; Randi Leigh Huey won the People's Choice Award and was named First Runner-up; and Nikki Leigh Phillips won Miss Congeniality, Best Interview and Second Runner-up.
Kate Fox gave a speech focusing on the importance of laughter, and commanded the stage with an air of confidence. We photographed Kate earlier this year as a senior maid in the Art Association of Jacksonville's Beaux Arts Ball. Follow her on Facebook.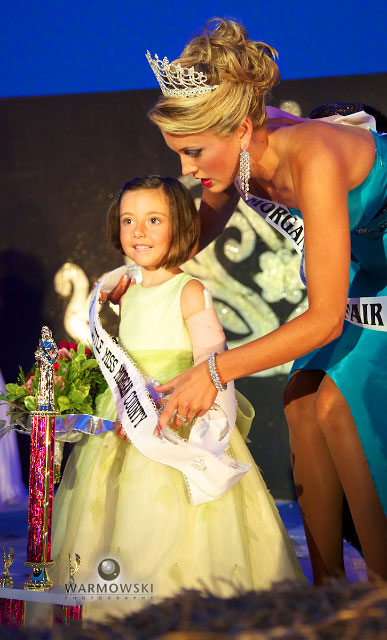 In the Little Miss contest, Grace Elizabeth Newman was named Princess; Camille Lauren Brown won First Runner-up; Taylor Renee Larsen won the People's Choice Award and was named Second Runner-up; Ella Grace Stremming won Best Stage Presence; and Macy Danielle Hansen won Best Interview.
Grace accented her evening dress with a cast on her left arm. While playing tag with her little brother the week before the fair she tried to jump a ditch, but came up a bit short and shattered her elbow. Even after surgery to put in a plate and eight screws, she fought back to be on the 4th of July parade float and to compete in the pageant. Her mother Andrea (Kirkpatrick) Newman has a history with the Morgan County Pageant, winning Little Miss in 1983 and Queen in 1997.
Information & links
Posted by Steve. Warmowski Photography donated their services to the pageant committee, and awarded prizes to the winners. Tiffany & Steve Warmowski, top wedding and event photographers in Morgan County.
Glad to work the fair with some wedding day friends — Ashley's Petals & Angels, Executive Transportation and On the Clip Side; Jacksonville Illinois 62650.