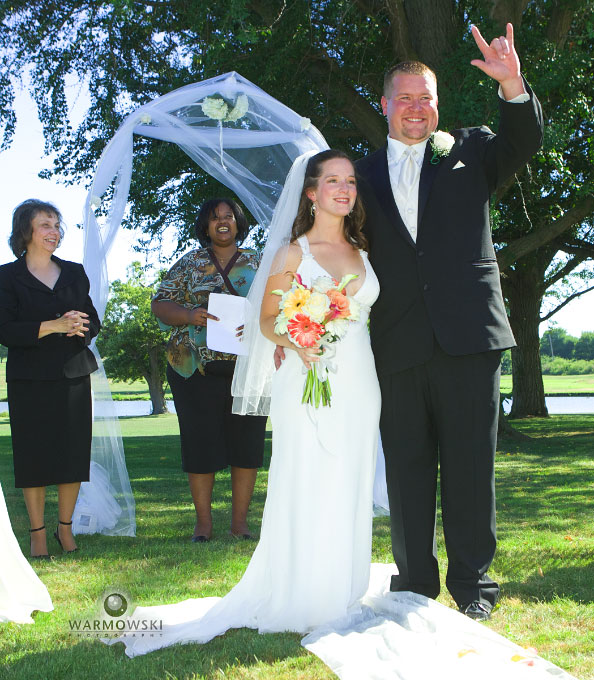 Tiffany has a skill that we probably don't share that much, but it's worth mentioning that before getting into photography Tiffany was a deaf education major at MacMurray College in Jacksonville.
It was during her student teaching days that she also interned as a photographer at the Jacksonville Journal-Courier, thus launching her photography career. Her four years of American Sign Language training at school still comes in to handy when we photograph events for the deaf or hard of hearing. Her ASL skills helps make deaf family members more comfortable during the hectic day.
So if you have a wedding or other event and have deaf family members, put Tiffany and her ASL skills to work for you.
Posted by Steve.  Warmowski Photography, husband-wife photojournalist team available to tell the story of your wedding day. Follow us on Facebook. Skilled in American Sign Language.