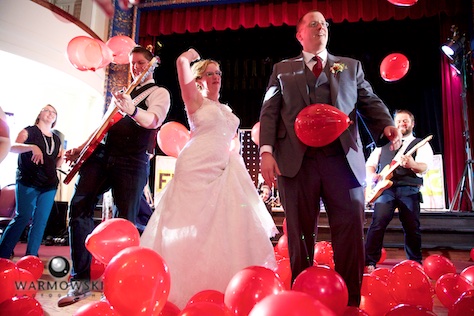 Continuing on Amy & Ryan's wedding story, their reception at the Hoogland Center for the Arts (also Hoogland Center for the Arts on Facebook, 420 South 6th Street, Springfield, IL 62701) featured the great live wedding band Fun DMC (also Fun DMC on Facebook).
Band members had their set put together even before the afternoon wedding, and provided audio for the wedding service. Later when guests entered the room for the reception, the stage was dominated by a large, black screen with points of LED lights. After dinner events started with first dances, then quickly moved into the night's performance by Fun DMC.
The bride and groom were surprised with a balloon drop during a performance of Nena's 99 Luftballons. Amy and Ryan were really happy with the band, and pass on their recommendations. See a video of one of Fun DMC's mashups.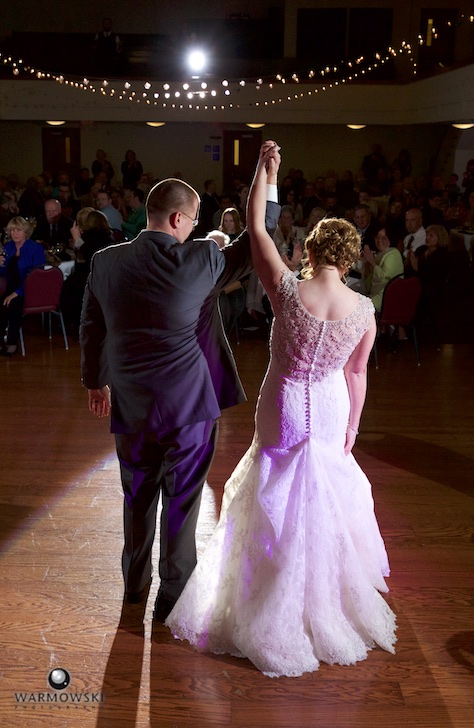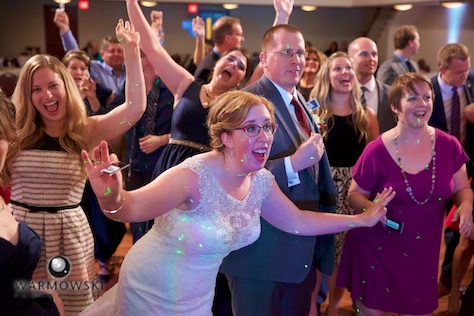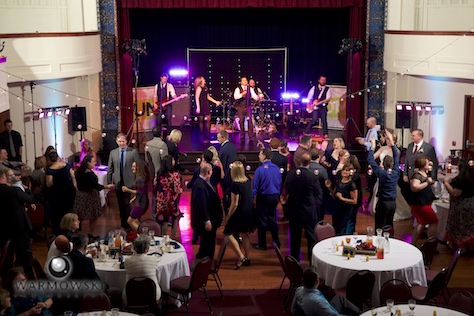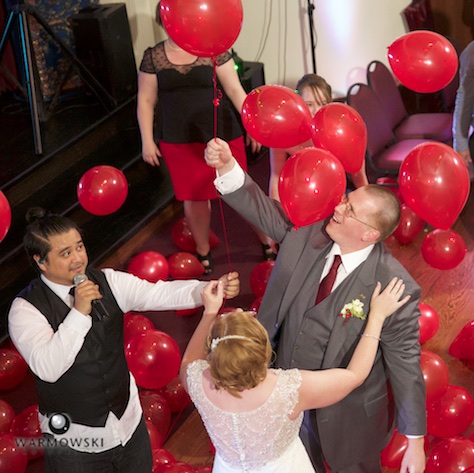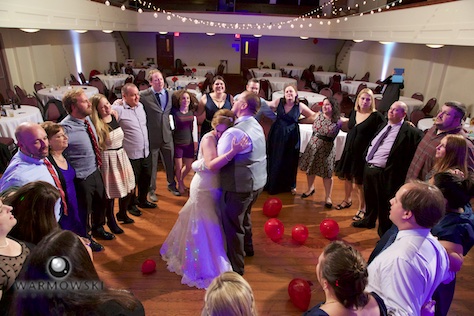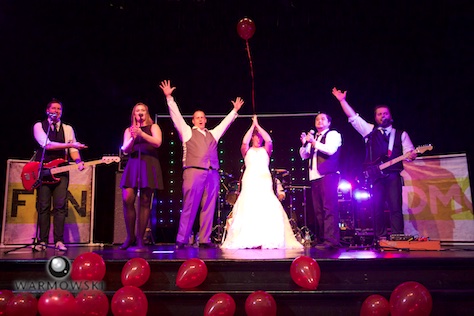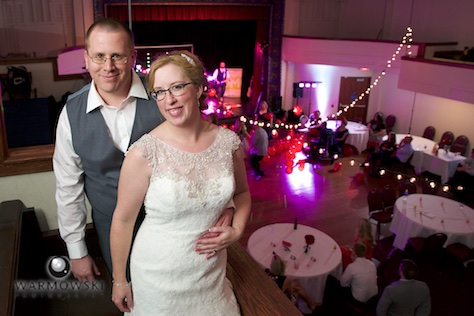 Posted by Steve. Warmowski Photography on Facebook. Tiffany & Steve Warmowski, Springfield Illinois area wedding photographers.  Available for events in Bloomington-Normal, Champaign-Urbana, Quincy, Peoria and other Central Illinois communities, as well as Chicago, St. Louis and beyond. Studio (hours by appointment) at 301 E. Court St. Suite B, Jacksonville, IL 62650 – next door to Girls in White Satin, first floor of Hamilton's 110 North East.